Wyoming Sports Betting: Best Wyoming Sportsbooks in 2023

Last Updated Jan 30, 2023, 3:57 PM ET
Wyoming sports betting recently celebrated its first year of legal operations. Each of the authorized Wyoming sportsbooks — four of the best sports betting sites in the USA — allows bettors to sign up, make deposits and snag welcome bonuses from anywhere within state lines.
Regularly seen on:
Best Wyoming sports betting sites
Wyoming, United States
Sports betting at a glance
Online sports betting is live now
Legal age for sports betting is 18
Four legal online sportsbooks active
Exclusive welcome offers below
Wyoming sports betting updates
Wyoming marshaled its resources quickly and efficiently on its way to legalizing sports betting. State lawmakers, in conjunction with the WGC, introduced sports wagering legislation, approved mobile betting, set rules, and launched its program in the same calendar year. Wyoming's path toward legalized sports betting is illustrated here:
Aug. 2, 2022: Caesars Sportsbook goes live in Wyoming, making it the state's fourth active legal sportsbook.
May 31, 2022: The Wyoming Gaming Commission reports $9.9 million in total betting handle for April 2022.
March 10, 2022: FanDuel debuts in the state, becoming Wyoming's third legal online sportsbook.
Feb. 3, 2022: PointsBet is approved as the fourth sports betting operator in Wyoming. The operator expects to launch in Spring 2022.
Nov. 22, 2021: Wyoming gaming regulators approved FanDuel to launch sports betting operations, but no go-to-market date was shared. It's likely that FanDuel's mobile app will go live within a few weeks.
Oct. 21, 2021: The Cowboy State's gaming commission expects to add a third sports betting operator within the next month.
Sept. 1, 2021: Legal Wyoming sports betting arrives as two sportsbooks go live online.
August 2021: The Wyoming Gaming Commission approves a set of online sports betting rules, paving the way for the launch of mobile sports betting across Wyoming.
July 2021: Officials made applications available for online Wyoming sports betting operators and corresponding vendors.
June 9, 2021: The Wyoming Gaming Commission finalized the rules for online sports wagering. Gov. Mark Gordon submitted the rules, which required a 45-day public comment period. The measures were put into place to accommodate a September 2021 launch date.
April 5, 2021: Wyoming Governor Mark Gordon (R) signs the state's mobile-only sports betting bill (HB 133) into law. Wyoming earned the distinction of being the first state to implement legalized sports betting in 2021.
March 2021: The Wyoming Senate passes HB133, the state's online sports betting bill, by a margin of 24-5. Gov. Mark Gordon had to put his signature on the bill for sports betting legalization to come into effect.
February 2020: Wyoming Rep. Tom Walters introduces HB225, a bill to recognize online Wyoming sports betting. The bill is defeated by a vote of 32-27 in the Wyoming House of Representatives. HB225 centered around an online-only system with unlimited sportsbook operators.
May 2018: SCOTUS overturns the Professional and Amateur Sports Protection Act (PASPA), which opened the door for states to set their own sports betting laws.
Why DraftKings is the best sports betting site in Wyoming
Wyoming is home to four of the best legal betting sites in the U.S. DraftKings holds the edge over FanDuel, BetMGM, and Caesars as the best Wyoming sportsbook due it its excellent mobile app, simplified registration process, and stellar customer support.
New DraftKings Wyoming customers can now bet $5 to get $200 in bonus bets by placing their first real-money wager of $5 or more on any sports market.
Regarding its mobile apps, DraftKings will deliver one of the best sports betting apps in 2023, scoring 4.8/5 stars in the Apple App Store and 4.6/5 stars in the Google Play Store, respectively.
While its interface is not likely to wow casual bettors, the UX component was clearly taken into account, and it ranks high on the usability scale. Both beginner and experienced bettors can appreciate how easy it is to find the markets you want to wager on. Getting money in and out with DraftKings was effortless, with familiar options, including credit cards and PayPal.
We took the DraftKings sportsbook on a test drive and discovered its new Same Game ParlayX feature, allowing bettors to combine their Same Game Parlays with DraftKings Sportsbook into one gigantic wager. The bottom line: DraftKings continues to iterate and build new features to make sports betting more entertaining.
In addition to ongoing seasonal promotions, DraftKings WY sets relatively competitive odds. We have no reservations about recommending DraftKings to casual Wyoming sports bettors. To learn more, consult our unbiased DraftKings sportsbook review.
Best offers and bonuses in Wyoming
The four legal Wyoming sportsbooks provide new users with significant welcome offers to help them quickly build their bankroll. Here are the best Wyoming sportsbook bonuses for 2023:
---
Caesars Sportsbook - Up to $1,250 on Caesars: Caesars offers new WY customers 1,000 Caesars Rewards® Tier Credits and 1,000 Caesars Rewards Reward Credits. New users get their first cash bet on Caesars up to $1,250 reimbursed as a bonus bet should the first wager register as a loss. Caesars will return 100% of your losing bet, up to $1,250, as a bonus bet. Use the Caesars promo code — COVERSBONUSFULL — to claim the offer.
---
BetMGM - $1,000 back in bonus bets: BetMGM Wyoming offers new users a chance at gambling redemption. If you lose your initial wager, you can earn up to $1,000 in bonus bets — paid out as five $200 bonus bets.
---
FanDuel - $3,000 no sweat first bet: Sign up with FanDuel Wyoming and make an initial real-money deposit of at least $10 to receive up to $3,000 in bonus bets if you lose your first wager. This offer expires at 11:59 p.m. ET on Feb. 12, 2023.
---
DraftKings - Bet $5, get $200 in bonus bets: DraftKings' sign-up bonus consists of $200 in bonus bets. Simply deposit and wager at least $5 to qualify. If your bet wins or loses, you will receive $200 in bonus bets along with the winnings from your initial bet. The bonus bets are administered in eight $25 increments.
Terms and conditions apply to all bonuses and promotional offers.
Top four Wyoming betting sites
The best legal WY sportsbooks offer new users exciting welcome bonuses and intuitive, reliable betting platforms with extensive coverage. Here are our picks for the top four Wyoming betting sites in 2023:
1. DraftKings Wyoming
Having started as a daily fantasy sports giant, DraftKings is now one of the most popular sportsbooks in the U.S. and, by extension, Wyoming. The operator's mobile app is easily its most striking feature, displaying a user-friendly interface that allows bettors to locate and put down their desired wagers with just a few taps. Whether you're a novice or an experienced bettor, DraftKings Wyoming's substantive list of sports betting markets, an array of bonuses and promotions, and speedy payouts make it worth looking into.
Ensure you get all the details via our DraftKings Review.
---
2. FanDuel Wyoming
An industry powerhouse, FanDuel arrived in the Equality State on March 10, 2022. As it's done in many other regions, the operator swiftly took its place among the top active sportsbooks in WY due to its high-quality welcome bonus, impressive mobile app, and a thorough selection of betting markets. There's no FanDuel promo code needed to claim a $3,000 no sweat first bet in Wyoming.
Read more about the operator in our FanDuel Review.
---
3. BetMGM Wyoming
Although it slides in at fourth on our list, BetMGM is no slouch when it comes to delivering its users a fantastic sports betting experience. The world-famous brand offers a sportsbook that provides some of the best odds available on the market, which is bolstered by the fact that it hosts a wide range of sports and bet types. A plethora of deposit methods, an intuitive and elegant online and mobile platform, and an ever-fluctuating collection of bonuses and promos make BetMGM one of the sports betting industry's finest and most reliable operators.
Find out more about BetMGM WY in our BetMGM Review.
---
4. Caesars Wyoming
Caesars Sportsbook launched its famous sports betting brand in the state on Aug. 2, 2022. Led by its best-in-class welcome bonus, the trusted name in gambling offers customers a product that delivers upon its reputation. Awaiting those welcomed into the Emporer's domain is a panoply of extra bonuses and promos, a dedicated mobile app for iOS and Android users, efficient banking options, and tons of betting markets. Prospective bettors can use promo code COVERSBONUSFULL at sign up to get started.
Delve into our Caesars Sportsbook Review for a complete breakdown of all the operator has to offer.
What sportsbooks are legal in Wyoming?
The four legal Wyoming sports betting sites are easily among the best in the nation.
The Wyoming Gaming Commission also approved PointsBet as an online sports betting operator, but the sportsbook has yet to launch in the Equality State.
DraftKings - Best mobile app


FanDuel - Intuitive menus


BetMGM - Great coverage


Caesars - Largest bonus


PointsBet - Coming soon
Legal sportsbooks in Wyoming
Wyoming sportsbooks are entirely online, with no retail or brick-and-mortar outlets in operation. The WGC has a mandate to issue at least five online sports betting licenses.
As of our most recent update, Caesars, FanDuel, BetMGM and DraftKings are the sportsbooks in operation. Barstool has submitted a letter of intent, signaling its plan to enter the WY market.
Wyoming's online and mobile sportsbooks
Latest Wyoming betting news
Who can bet on sports in Wyoming?
Wyoming-based adults 18 years of age and older can legally register and fund a sports betting account. Individuals physically located in Wyoming, including both residents and visitors, are permitted to wager online.
Legal age
In Wyoming, you must be at least 18 years of age to place online wagers with legal Wyoming sports betting apps and websites.
Mobile betting
Anyone physically located within Wyoming can place a real money sports wager from a mobile or internet-enabled device.
Remote registration
Wyoming promotes fully remote registration, meaning that no in-person presence is required to complete the sportsbook registration process. Sports bettors located anywhere within WY are free to create an account and start betting on Wyoming betting sites and mobile apps.
Within state borders
Anyone, resident or visitor to Wyoming, is legally permitted to register, fund a sports betting account, and start betting. Wyoming sportsbooks and WY state regulators use geolocation software to confirm your location within the state.
Retail sportsbooks
Retail sports betting is not available in Wyoming despite the existence of land-based casinos. The casinos operate on tribal lands and are exempt from the new commercial online sports betting licensing arbitration.
Taxable winnings
Wyoming sports betting winnings are handled similarly to casino gambling, meaning you must report your winnings when you file your taxes.
Sportsbook operators issue 1099 forms to you and the IRS for net profits of $600 or more.
The pros and cons of Wyoming sports betting
Wyoming's online-only model is operational. The state's gaming commission regulates wagering activities and is required to issue at least five licenses. At present, there are four sportsbooks live in WY.
Fully remote online registration
The legal age for betting is 18
Supports blockchain technology
No cap on the maximum number of operators
No retail Wyoming sportsbooks
No wagering on tribal lands
How to start betting in Wyoming
Wyoming's online-only sports betting arrangement precludes land-based casinos located on tribal lands from participating in sports betting.
The mobile option is practical and convenient; here are some tips to help you get started.
1
Select a sportsbook
While limited to start, you should choose the Wyoming sportsbooks that best suit your betting requirements. Factors influencing your decision include sign-up bonuses, betting lines, and available banking options.
Always review the terms and conditions associated with each sportsbook to ensure you fully understand where your money is going.
2
Register online
Sharing basic personal information is all you need to register online with Wyoming sports betting sites. Identity verification checks are required in advance of placing any sports bets.
3
Claim a bonus
Wyoming sportsbooks generate enticing promotions to attract new bettors. With no cap on the number of operators in-market, Wyoming is shaping into a competitive market. Keep an eye out for the most common sportsbook sign-up bonuses: Risk-free bets, deposit matches, and no-deposit bonuses.
4
Choose your bet
Wyoming sports betting sites offer the most popular bet types. Bettors can play the moneyline, place an Over/Under (totals) bet, or try to beat the point spread. Wagers like parlays, teasers, and live betting are available, too.
5
Deposit
Wyoming has authorized the use of digital assets, including cryptocurrencies, to fund player accounts, but you must first convert those assets to cash. This policy is a significant departure from any other legalized U.S. state. While Wyoming has authorized and approved them, it doesn't mean the sportsbooks will follow suit.
More surefire methods for WY bettors include PayPal, credit and debit cards, bank transfers, and PayNearMe, among others.
6
Start betting
Becoming more familiar with the bet types available on Wyoming betting sites will help you build your knowledge and potentially your bankroll, too.
Shopping for the most favorable odds ensures that you are getting the best price. Remember, Wyoming sportsbooks do not offer the same odds. It is advisable not to bite on the first betting line you come across.
7
Withdraw
Settling your winning wagers is a thrill, but processing times vary depending on the Wyoming sports betting sites you frequent. It is not uncommon for account withdrawals to take longer than deposits. There's always the prospect of additional fees for withdrawals, too.
Odds explained
American odds are the default option for displaying betting odds across the U.S., and Wyoming sports betting sites are no different.
Favorites are identified by the minus (-) sign, whereas underdogs get classified by the plus (+) sign. The number you see next to favorites shows the quantity of cash you'll have to submit to win $100. In this instance, -140 odds show you that $140 is what it costs for the chance to turn a $100 in profit.
Underdog odds highlight the opposite side of the coin. The number next to the plus (+) sign denotes the amount you would win if you submit a successful $100 wager. In this case, +130 odds indicate a $100 bet would net you $130 in winnings.
Underdogs represent a more significant risk since they are not anticipated to prevail. However, the payout could be substantial.
If you prefer to see odds as fractions or decimals, use our odds converter to toggle between all three types.
What you can't bet on in Wyoming
Wyoming does not have a rich gambling history, as evidenced by the formation of a state lottery in 2013. Still, most sports bets are in play, including hometown college athletics.
Politics
Wagering on political events, including presidential elections, is not valid in Wyoming or any U.S. state.
Awards shows
Wyoming sports betting sites do not accept wagers on celebrity and entertainment events like the Academy Awards.
What about Wyoming college sports?
Wyomingites are free to bet on in-state college teams, including the University of Wyoming Cowboys. However, college player prop bets are not permitted.
What about the NFL Draft?
The league's most important offseason event represents a massive betting opportunity. Wyoming bettors can engage with this legal market for all seven rounds of the NFL draft. Multiple changes to the prop markets and the significant breaking news updates fuel the betting action.
What about esports?
Wyoming's sports betting rules do not include bans on esports wagering.
Wyoming sports betting handle
With Wyomingites starting to dip their toes into sports betting waters, the state's lawmakers are hoping to tap into new revenue streams. Projections range from $1.2 million to $3 million in the first year of legalization.
We'll report the latest Wyoming sports betting figures and update this table throughout 2023:
Yearly breakdown
| | | | | |
| --- | --- | --- | --- | --- |
| Year | Total handle | Revenue | Hold percentage | Tax revenue |
| 2022 | - | - | - | - |
| 2021 | $40.3M | $4M | 9.9% | $111K |
Monthly handle
| | | | | | | | | | | | | | |
| --- | --- | --- | --- | --- | --- | --- | --- | --- | --- | --- | --- | --- | --- |
| Year | Jan | Feb | Mar | Apr | May | Jun | Jul | Aug | Sep | Oct | Nov | Dec | Total |
| 2022 | $13.9M | $10.3M | $12.7M | $9.9M | $9.3M | $7.3M | $7.2M | $10.9M | $13.5M | $17.3M | - | - | $112.5M |
| 2021 | N/A | N/A | N/A | N/A | N/A | N/A | N/A | N/A | $6.2M | $10.8M | $10.9M | $12.2M | $40.3M |
Home team advantage: Wyoming sports
Sporting your Wyoming Cowboys football jersey feels good, but backing the home team doesn't always translate to a winning bet.
Practice patience, do your research, and familiarize yourself with our how to bet guides for advice and advanced betting strategies.
Other types of gambling
Wyomingites can gamble at the state's largest casino, the Wind River Hotel & Casino, in addition to betting on horse racing and daily fantasy sports (DFS).
Casino
Wyoming's tribal casinos meet the demand for in-person gambling. The aforementioned Wind River Casino boasts 800 slots and 10 table games. Wyoming has legalized online sports betting, but online casino platforms are not permitted.
Poker
Accessing and wagering at any of Wyoming's three live poker rooms is a legal activity.
Horse racing
Wyoming Downs Racetrack, located 10 miles north of Evanston, is the state's largest and only privately owned seasonal race facility.
There are 14 Wyoming Downs Off-Track Betting (OTB) locations scattered throughout Wyoming. Alternatively, you can wager online with the best horse racing betting sites, including TVG, TwinSpires, or BetAmerica.
Daily fantasy sports
Wyoming's sports betting bill (HB133) includes the authorization of daily fantasy sports contests. Leading in-state operators include DraftKings, FanDuel, and Yahoo.
Quick facts: Wyoming sports betting
The table below shows relevant info for prospective Wyoming sports betting entusiasts:
| | |
| --- | --- |
| Launch date | Sept. 1, 2021 |
| Legal age for betting | 21 |
| Online sports betting | Yes ✅ |
| Number of betting licenses | 5 |
| Number of betting sites | 4 |
| Remote registration | Yes ✅ |
| Retail sportsbooks | No ❌ |
| Online casino sites | No ❌ |
| Online poker | No ❌ |
| Retail casinos | Yes ✅ |
| Betting on college sports | Yes ✅ |
| Betting on esports | Yes ✅ |
| State population | 580,000 |
| Total handle (2021) | $40.3 million |
| Tax rate | 20% |
| State regulator | Wyoming Gaming Commission |
Responsible gaming in Wyoming
Key state stakeholders, including the Wyoming Lottery and the Wyoming Department of Health, formed the Wyoming Responsible Gambling Coalition (WRGC) to help keep moderate gambling for entertainment from crossing the line to addiction. Numerous resources for individuals seeking treatment and counseling are available.
Newly launched Wyoming sports betting sites are required to implement safety measures, including limits on deposits and wagers. Revenues from in-state gambling activities help fund county health programs to stop and treat problem gambling behaviors.
Legal U.S. sports betting markets
Wyoming's legalization efforts resulted in a mobile-only betting environment. Here is a list of U.S. jurisdictions that have formally legalized sports betting:
Upcoming legal U.S. sports betting launches
The coming days and weeks will see one states roll out legal sports betting in some capacity.
Maryland online sports betting went live on Nov. 23, 2022, while Ohio mobile betting commenced on Jan. 1, 2023. Meanwhile, in January, Massachusetts sports betting will begin with retail or in-person betting, with online betting coming several months later.
Wyoming sports betting conclusion
Wyoming operates an online-only sports betting model, which places it in somehwat rarefied air. Tennessee stands as the only other state to offer mobile-only sports betting. Equally rare: Eighteen (18) is the legal betting age, and the state considers cryptocurrency as a valid payment method for Wyoming sports betting activities.
Today, in-state players can access four betting sites, but the Wyoming Gaming Commission must issue a minimum of five online sports betting licenses. PointsBet holds an operating license but has yet to accept WY sports wagers. We expect more in-state competition among the operators and expect Barstool to come online in Wyoming in the not-too-distant future.
Wyoming sportsbooks to avoid
See all blacklisted sportsbooks
Wyoming sports bettors have access to offshore betting sites, which may seem like an attractive value proposition. However, registering with illegal sites places your money and personal information at high risk. Instead, we encourage WY bettors to avoid these nefarious sportsbooks and stick to licensed and regulated Wyoming betting sites.

Allegations of withdrawal issues
No license information available on site
Poor customer service

Multiple reports of slow payments
Allegations of non-payments
Risk of account closure simply for winning bets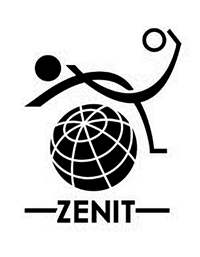 Reports of confiscated winnings
Slow customer support response times
See all blacklisted sportsbooks
Wyoming sports betting FAQ
Yes, sports betting is legal and operational in Wyoming. Sept. 1, 2021 marked the legal launch date. Two sportsbook operators went live in Wyoming just in time for the start of the NFL season.
You must be at least 18 years old to bet on sports in Wyoming.
The Wyoming Gaming Commission regulates all sports betting activities within the state.
Yes. In fact, mobile and online sports wagering is the lone legalized method for betting on sports in Wyoming. Retail betting outlets are not available to residents or visitors.
Wyoming's casinos are located on the Wind River Indian Reservation. Wyoming's Wind River Casino Hotel is the state's largest gambling facility.
Wyoming residents and visitors alike, can make legal sports bets online including via their mobile devices.
Four sportsbooks are online and operational within Wyoming. The state's gaming commission was given the directive to issue up to five sportsbook licenses and there is no cap on the total number of operators.
Yes. You can place a bet on Wyoming college athletics or wager on out-of-state collegiate teams.
Yes. As of March 10, 2022, you can bet on sports with FanDuel as well as play Daily Fantasy Sports.
Wyoming authorized state-regulated online sports wagering. Legalized sports betting takes place online-only. Land-based gambling venues are currently prohibited from opening retail sportsbooks.
No. Visitors and Wyomingites are permitted to place online sports wagers, but they must be physically located within the state.
Pages related to this topic

Joshua Howe is a sports betting editor at Covers, helping make smarter sports bettors since 2021. The experienced writer and editor has reviewed over 20 sportsbooks and has been placing his own wagers for three years and counting. He prefers FanDuel for its sleek app design and variety of NBA markets.