About Us:
The Story Of Covers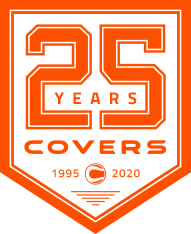 In the overwhelming world of sports betting, we've created a single place that cuts through the clutter with accurate information backed by 25 years of experience. Where people who love the risk and rush of competition come together to share their passion and harness our deep expertise, to build their game, win more consistently, and have fun doing it.
As the popularity of sports betting expands, Covers is dedicated to providing bettors with unique statistical databases, betting tools and tips, actionable information, and data-driven analysis to help them win their bets – offering our core products and resources free of charge, with no signup or subscription, to new and existing users.
Industry leading sports matchup pages
Covers' sports betting matchup pages have been the industry standard for decades, utilizing our expansive databases and presenting that wealth of information concisely, allowing the over 7 million visitors to these pages annually to easily find the trends and edges needed to make educated picks. Our editorial team also leverages this data along with their industry insight and expert analysis, showcasing the best betting opportunities and most popular odds markets across professional and collegiate sports.
Regularly Seen On:
You may have seen Covers.com and our team referenced in numerous places online. Here are a few of many publications which have cited Covers.com as a trusted source of sports betting information.





Community Members
558,488
#1 sports betting forum
The beating heart of Covers is the sports bettor, and for 25 years the Covers Community has grown alongside us. Our discussion forum is the largest and most active in the sports betting industry, connecting sharps, squares and all shapes in between to discuss their best bets, strategies and reactions to the sports world.
Extensive betting odds options
Get live sports betting odds for NFL, NBA, MLB and more on our comprehensive odds pages. You can track opening odds and history, get line move alerts, compare the top sportsbooks online and across North America, and find pointspreads, moneylines, totals and derivatives for that day's biggest games as well as futures odds for the most popular leagues.
Jason Logan is one of the most connected writers in the sports betting industry, with contacts and sources at the biggest books in Nevada, overseas and online. JLo's informative and always entertaining commentary spans everything from the NFL, college hoops, and the whacky and wonderful world of exotic prop betting.
Join our team
Join the Covers family to help reshape the sports betting landscape and build experiences that reach over 20 million sports enthusiasts worldwide.
Free sports betting contests
Now that Covers has the very best betting information and tools at your fingertips, test your handicapping might in our free-to-play Covers Contests. You can find various contest offerings, from our popular Ultimate Race and Streak Survivor to sport-specific contests like King of Covers and office pools, where you can win huge cash prizes and exclusive Covers gear. We have given away over $2,000,000 in our various contest offerings, and it's all FREE!



Active contestants

and counting
We give away over

in prizes each year
8 contestants have won

playing Streak Survivor
Covers Consensus Data
Ever wonder what everyone else is betting? Covers Consensus is your window into the action, providing exclusive insight into the most popular sports betting picks of the day. Find bet percentages on pointspreads, moneylines, and totals for all major sports as well as filter the consensus by public and expert, to see which side the sharp money is taking. Whether you're following the steam or fading the public, our Covers Consensus gives you the inside edge on the action.
Entertaining & Informative Social Media Channels
Social media has become an extremely useful tool for sports bettors, delivering instant information and alerts for the most popular betting markets around the world. Covers uses its social media channels to bring you the need-to-know stats, odds and info as well as connect with the sports betting community. Follow us on Twitter, Instagram, and Facebook.
Other Valuable Features
Where To Bet
Covers' Where To Bet section offers unbiased, in-depth, and trusted comparisons of the top-rated sportsbook operators in North America and Europe, reviewing odds offerings, deposit and withdraw methods, and the best sportsbook bonuses.
How To Bet
How do you bet on sports? We'll help you. From the betting basics to advanced strategies, Covers makes sports bettors – new and experienced – sharper and smarter with our "How To Bet" education for a number of different sports and events.

Podcasts
Headlined by our flagship show, The Sharp 600, Covers offers various podcasts for the most popular leagues in sports betting, showcasing our expert talent and industry insights. Listen now on Apple Podcasts, Spotify, Google Podcasts and more.

Parlay Calculator
Parlay betting picks (or parley for our Latin friends) are some of the most popular ways to wager on sports. If you're tying bets together to win a big payout, let Covers' parlay calculator do the math for you in three easy steps: enter your picks, enter your bet amount, and click calculate to see your projected winnings.

Odds Converter
Depending on where you live, the sports betting odds can look very different. Our simple odds converter tool shows you what all markets look like in decimal, fractional and American odds.

Glossary
Sports bettors have their own language with popular terms like juice, dime, and chalk. Find the most common sports betting terms and lingo in our comprehensive glossary. We'll have you talking like a sharp in no time.
Testimonials
"
The Covers contests are great. They give you a chance to win prizes and cash while watching your teams win! Love it.
"
Jerry L Bradford
Madison, Wisconsin
"
The Covers forums are really helpful and allow users to share their ideas and thoughts. I learned a lot about sports betting from visiting the forums.
"
Rob Wheeler
Towson, Maryland
"
Covers.com is a great resource for any sports bettor. The website has tons of information related to analysis, matchups, and trends.
"
Brian Thomas
Calgary, Alberta
Need to get in touch with us?
We would love to hear your feedback about Covers. If you have any suggestions for improvements, corrections or any other comments, you are welcome to get in touch. For general enquiries you can email, post, phone or use our contact form. For specific enquiries, see our Contact Page.

Operating Address: Suite 6, 1st Floor,
Ross House, Victoria Place, Eyre Square,
Galway, H91FPK5,
Ireland