British Columbia Sports Betting in 2023

Last Updated Jan 31, 2023, 1:53 PM ET
British Columbia was one of seven Canadian provinces to launch single-game sports betting on Aug. 27, 2021.
While some Canadian jurisdictions have decided to take a more deliberate approach following the amendment to Canada's criminal code (Bill C-218), the British Columbia Lottery Corporation's PlayNow Sportsbook was well-positioned for an immediate launch. PlayNow remains the province's lone online sportsbook, but opportunities to expand will undoubtedly present themselves in the near future.
This page will be updated as the B.C. single-game sports betting market continues to develop.
Canada's best sportsbooks in 2023
Affiliate Disclosure: Covers may receive advertising commissions for visits to a sportsbook or casino betting site.
19+ Gambling can be addictive, please play responsibly
British Columbia, Canada
Sports betting at a glance
Population: 5.1 million
Legal age for sports betting: 19
Online sports betting: Yes
Retail sportsbooks: No
Sports betting revenue: $99 million
How we rate B.C.'s sportsbooks
Learn how we rate sportsbooks
Bonuses and Promotions
Larger rewards and offers do not always translate to a better betting experience.
Banking and Payout Speed
Our team only recommends sportsbooks that process withdrawals and deposits quickly and efficiently.
Key Features
We look for sportsbooks that offer live streaming, early cash out and in-play wagering in their overall betting interface.
Security and Trust
We value regulatory transparency and accountability with regard to licences and security features.
Customer Support
Clear, concise, and quick communication with real representatives should be standard at most betting sites.
Learn how we rate sportsbooks
Is sports betting legal in British Columbia?
Yes, it is legal to bet on sports in British Columbia. The British Columbia Lottery Corporation (BCLC) oversees sports betting in the province and has permitted parlay bets since 1985. Online betting has been available via BCLC's PlayNow.com since 2004, and legal single-game wagers were introduced on Aug. 27, 2021.
However, industry giants like DraftKings, FanDuel Ontario, BetRivers Ontario, and others won't be coming to B.C. anytime soon. These sports betting sites only operate when licensed by a local government and B.C. lawmakers have yet to express a desire for a competitive market.
British Columbia sports betting updates
Single-game sports bets were legalized in B.C. on Aug. 27, 2021, the same day the federal ban on this type of wager was lifted. It remains to be seen if regulators will allow any of North America's most well-known sportsbooks to obtain licences in British Columbia.
The following timeline shows B.C.'s road to single-game sports betting:
June 6, 2022: BCLC partners with the Saskatchewan Indian Gaming Authority (SIGA) and SaskGaming to bring PlayNow.com to Saskatchewan.
Feb. 28, 2022: BCLC says a recent study found that 64% of B.C. gamblers prefer to bet with a provincially-run platform, while just 6% would rather use an offshore website.
Feb. 22, 2022: BCLC projects PlayNow will see 7% revenue growth for the fiscal year 2022-23 while recognizing the challenge of competing with grey market operators.
Feb. 8, 2022: BCLC announces PlayNow.com is projected to rake in over $2 million in Super Bowl bets, doubling its previous record Super Bowl betting handle.
Jan. 15, 2022: BCLC continues to investigate ways to bring single-event wagering to more land-based venues, including casinos.
Nov. 1, 2021: The BCLC releases PlayNow's single-game sports betting handle for September and October 2021. The province's lone online provider surpasses $25 million in single-game bets during the first two months of legalization.
Aug. 27, 2021: PlayNow Sportsbook offers single-game sports betting to British Columbians for the first time.
Aug. 12, 2021: Justice Minister David Lametti reveals that Bill C-218 will come into effect on Aug. 27, 2021. The British Columbia Lottery Corporation (BCLC) wastes no time in announcing that single-game events will be available on PlayNow.com the same day.
Aug. 3, 2021: The BCLC chooses Genius Sports Limited as its new official data provider as it prepares to launch single-game betting.
June 29, 2021: Bill C-218 receives royal assent. Single-game sports betting is officially legalized in Canada.
June 22, 2021: The Senate approves Bill C-218 by a vote of 57-20. The bill awaits royal assent to become law.
April 22, 2021: Bill C-218 swiftly passes in the House of Commons with all-party support.
Feb. 25, 2020: Kevin Waugh, a Saskatoon, Saskatchewan MP, introduces Bill C-218, the Safe and Regulated Sports Betting Act. The proposed legislation aims to amend Canada's criminal code and legalize single-game sports betting.
July 5, 2012: The BCLC expands its online offerings, becoming the first province to offer futures and live bets via its newly-branded PlayNow Sports platform.
2004: The British Columbia Lottery Corporation (BCLC) launches online sports betting with PlayNow.com. B.C. bettors place provincially-regulated parlay bets online for the first time.
Who can bet on sports in B.C.?
British Columbia sports bettors must be 19 years of age to place a legal sports bet.
PlayNow Sportsbook is B.C.'s home for online picks. Only British Columbia residents may register and bet with PlayNow. Physical wagers can be confirmed at a BCLC retailer via the Sports Action platform.
Here's everything you'll need to know before placing your first bet:
Legal age
You must be at least 19 years old to bet on sports in British Columbia.
Mobile betting
Bettors can place legal online sports wagers on a mobile device or laptop computer in B.C. The British Columbia Lottery Corporation (BCLC) regulates all sports gambling in the province and allows only B.C. residents to use the PlayNow online sportsbook.
Remote registration
B.C. residents can create a sportsbook account from anywhere in the province. Unlike some other Canadian jurisdictions, players are not required to visit a retail outlet to submit their picks.
Retail sportsbooks
Although no retail sportsbooks exist in BC, the BCLC has tested the PlayNow.com platform in several land-based locations. In February 2022, a dozen bars and pubs displayed live odds, promos, and healthy-play tips on digital screens.
Taxable winnings
British Columbians, like all Canadians, can enjoy 100% of their sports bet winnings. Gambling profits are not taxed in Canada.
The pros and cons of B.C. sports betting
British Columbia has offered online sports betting since 2004. The province's tried and true PlayNow platform should allow for a seamless transition to single-event wagering.
While B.C. now offers online single-game sports wagering, bettors remain limited to the two BCLC-regulated platforms — PlayNow Sports (online) and Sports Action (retail).
British Columbia sports betting
Single-game betting available
PlayNow offers mobile wagering
In-person bets can be made with Sports Action
No immediate plans to license more online sportsbooks
Geofencing could lead to sign-up issues
Only B.C. residents can bet online with PlayNow
How to start betting in British Columbia
British Columbian bettors now have the ability to place wagers on single events online or at a BCLC retailer. Here's how to get started:
1
Select a sportsbook
Additional sportsbooks could launch in the future, but bettors in B.C. currently have only one choice when it comes to provincially regulated sportsbooks. Consequently, many gamblers opt to bet with legal offshore alternatives.
2
Register online
In order to register online, B.C. bettors must confirm their identity and location. If players are at least 19 years old and physically present in British Columbia, this process should take no more than a few minutes.
3
Claim a bonus
The best bonuses can be found with offshore sportsbooks. Risk-free bets, deposit matches, and no-deposit bonuses are the most popular types of promotional offerings for new users.
PlayNow Sports typically has a small welcome offer on tap for B.C. residents, but this offer is usually tied to play-through requirements.
4
Deposit funds
Deposits can be processed quickly. Sportsbooks allow players to use several payment methods, including debit and credit, Interac e-Transfers, eChecks, and more.
The majority of deposits can be made free of charge, but some credit cards may treat sportsbook deposits as cash advances and charge the transaction as such.
5
Choose your bet types
PlayNow Sports offers bettors all of the popular types of sports bets — most notably in Canada, single-game wagers. Play the moneyline, point spreads, Over/Under(totals), parlays, futures, live bets, and much more. Offshore sportsbooks offer all of the above as well.
6
Start betting
Always make sure you fully understand the conditions of your bet and the risk associated with each wager. Remember, provincially regulated options won't always offer the same lines as some of the offshore alternatives. So shop around, locate the best odds, and bet with confidence.
7
Withdraw funds
While deposits may be completed instantly, withdrawals may take a few days to process. This will vary depending on your chosen sportsbook and withdrawal method.
Reading the odds
American odds, or moneyline odds, is the go-to option for most sportsbooks when displaying betting odds. Favourites are shown with a minus sign (-) and tell you the amount you would need to bet to win $100. For example, -150 odds indicate you would need to wager $150 if you'd like to win $100.
Alternatively, an underdog can be spotted next to a plus (+) sign. The number that follows dictates how much you can win if you place a successful $100 bet. Think of +160 odds as a potential $160 addition to your bank account after a $100 winning bet.
Some sportsbooks, like PlayNow Sports, show decimal odds as the default option. Users can easily toggle between American, decimal, and fractional odds via our odds converter.
What else can you bet on in B.C.?
Prior to Aug. 27, 2021, the major gripe with British Columbia sports betting was the absence of single-event wagering. Now that Canada's parlay-only betting law is a thing of the past, there aren't many restrictions in the Pacific Province.
Awards ceremonies
British Columbians are permitted to place bets on the outcomes of popular celebrity award ceremonies like the Oscars or Emmy Awards.
Politics
Political bets are hugely popular in British Columbia. Although PlayNow does not take any action on B.C. or Canadian politics, wagers on the outcomes of U.S. political events are offered.
esports
Esports betting has become increasingly popular and is permitted in B.C.
What about B.C. university sports?
University sports have not been outlawed in B.C., but sportsbooks are not taking any action on this type of wager at this time. However, some offshore sites allow British Columbians to bet on major events like the Vanier Cup.
Legal sportsbooks in British Columbia
B.C. sports bets can be placed online at PlayNow.com — the lone government-regulated option in British Columbia.
British Columbia's online and mobile sportsbooks
| Online sportsbook operator | Mobile app | Odds provider | Online casino | Retail partner |
| --- | --- | --- | --- | --- |
| | Yes | Scientific Games | Yes | N/A |
Home team advantage: B.C. sports
While the NFL blitzes the competition and captures most of the sports betting interest in B.C., the local and nearby roster of sports teams attracts significant betting attention.
Our sportsbook review page identifies the best sites to place bets and each review is backed by the Covers BetSmart System™. You can also check out our how to bet guides to brush up on all the basics of sports betting.
Other types of gambling
British Columbia residents are flush with options when venturing outside the world of sports betting. Whether it's live horse racing, casino gambling, or online slots, B.C. is sure to quench the thirst of the local gambler.
Casino
According to the BCLC, there are 34 casinos and community gaming centres found across the province. These facilities offer gamblers a wide assortment of slot machines and table games.
Online casino games like blackjack, poker, baccarat, and slots can be enjoyed on the BCLC-regulated PlayNow website. These games have been offered to B.C. residents since 2010.
Poker
Poker tables are commonplace at casinos in British Columbia. Tables can be found at nearly all of the province's 18 fully operational casinos.
Online poker players can get their poker fix with the PlayNow Poker app.
Horse racing
It is not possible to place a horse racing bet with PlayNow, but offshore sportsbooks provide significant coverage for the main British Columbia racetracks. Bets can be placed through any of the sportsbooks highlighted earlier for races held at these venues: Desert Park (Osoyoos), Sunflower Downs (Princeton), Fraser Downs Racetrack (Surrey), Hastings Racetrack (Vancouver), and Kin Park (Vernon).
Daily fantasy sports
Daily fantasy sports (DFS) were officially legalized when Bill C-218 received royal assent. DraftKings and FanDuel are already operating in B.C.
Responsible gaming in British Columbia
BCLC and PlayNow.com have taken a unique approach to educating BC sports bettors. The only gambling website in North America with dedicated "GameSense Advisors" (player-health specialists), PlayNow allows bettors to reach out via phone or live chat to ask gambling-related questions or seek treatment for problem gambling. PlayNow's GSAs refer players to free support services provided by the BC government.
Provincial betting guides
With more than 25 years of excellence within the sports betting industry, Covers continues to provide Canadians with independent sportsbook reviews.
Whether you are looking for the best NFL sportsbook or the best site for live NHL betting, Covers has vetted the best places to bet online in British Columbia. Canada is a big place, but we've gone local and assembled a list of the best online sports betting sites near you.
Sportsbooks to avoid in British Columbia
See all blacklisted sportsbooks
The following online sportsbooks should be avoided due to their questionable tactics and failure to provide adequate services.

Allegations of withdrawal issues
No license information available on site
Poor customer service

Multiple reports of slow payments
Allegations of non-payments
Risk of account closure simply for winning bets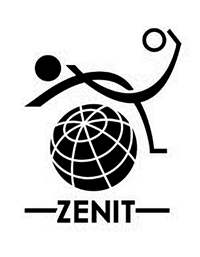 Reports of confiscated winnings
Slow customer support response times
See all blacklisted sportsbooks
British Columbia sports betting FAQ
Yes, sports betting is legal in British Columbia. The British Columbia Lottery Corporation (BCLC) oversees PlayNow Sportsbook, while several other reputable sportsbooks operate legally in the province.
Sports betting in British Columbia is restricted to adults aged 19 and older.
You can visit British Columbia's online sportsbook at PlayNow.com, or one of many offshore websites. Alternatively, you can visit a BCLC retailer to make your picks with Sports Action.
Single-game betting is the latest addition to British Columbia's library of sports bet offerings. Prop bets, point spreads, futures, Over/Unders, and live bets are popular options in B.C.
Yes. Mobile sports betting in British Columbia is available via PlayNow.com. Additionally, bets can be placed through non-provincially regulated online sportsbooks.
British Columbia has only one provincially regulated sportsbook — PlayNow Sportsbook. B.C. bettors also have plenty of offshore betting options, and more BCLC-regulated alternatives could be added in the future.
Yes. Las Vegas-based Scientific Games Corporation provides the odds found on the BCLC's PlayNow Sportsbook.
Yes, Sports Interaction is a highly reputable sportsbook that legally operates in British Columbia.
No. Income earned does not need to be declared on your tax return. According to the Canada Income Tax Act, occasional lottery winnings in Canada are considered a windfall.
No. However, BCLC has begun exploring ways to bring the PlayNow platform to brick-and-mortar locations.
No, but you must reside in British Columbia if you'd like to bet on PlayNow.com. Both B.C. residents and visitors may use legally operating offshore websites.
Pages related to this topic

Jeff has been reviewing sportsbooks and covering North American sports betting full-time since 2021. The former NHL prospects writer has crafted over 100 reviews and guides for the Covers community and has been sweating his own picks for over a decade.