Frequently asked questions
Your questions answered so you can get back to making epic sports picks. Review one of the sections below to find answers.
If you don't have an account, you aren't able to make any posts in the forums. If you have just recently registered for an account there are restrictions on new users. New users must wait ten minutes between making new posts, threads, or polls until they have made more than 20 posts. After the 20 posts threshold, the new time limit for all users is 30 seconds for posts and 10 minutes for threads. This is in place to help control spamming accounts.
Users with a rank of Referee or Linesman are the forum administrators and moderators, respectively. Users who have been punished for abusing forum rules and guidelines receive a Rehab status which puts these users in the penalty box, and if a user does something that is bannable, their status will show as Banned.
All users start off as Prospects which means they have made less than 501 posts
Rookies have made between 501 and 1001 posts
Veterans between 1001 and 5001
Captains between 5001 and 10001
All-Stars between 10001 and 15001
MVPs between 15001 and 20001
Hall of Fame between 20001 and 30001
Legends have more than 30001 posts
Unfortunately, you cannot edit your post or thread but that feature will be added to the forums in the Spring 2020.
There are forum rules and guidelines that we have been put in place to protect our users in some situations. You can find these guidelines here, or by clicking on the 'Guidelines' link found in the dropdown menu on the forum navigation bar.
(Desktop only) If you have an account with us, and are logged into that account, you can change your avatar as follows:
Click on the profile icon in the top right-hand corner of the page.
Click on "My Account" from the list of options. On the left you should see a box with your current avatar and at the bottom of that box.
Click on 'Change Photo' to edit your avatar. Here you have the option to choose one of Covers' original avatar photos, or you may upload your own by clicking the "Choose File" button.
Once you have chosen a file from your desktop select the "Custom profile photo" option and then click "SAVE" on the left-hand side of the pop-out menu.
If you have an account with us and are logged into that account, you can view followed threads and users on your profile page. To access your prfile page:
Click on the profile icon in the top right-hand corner of the page.
Click on your display name, which is highlighted in orange, from the list of options.
On your profile page you should see four tabs underneath your profile information. The tab labeled "Following" will show the users you follow, and the tab labeled "Subscribed" are threads you have created or are subscribed to.
Covers line is created by our own algorithm that factors in many different inputs.
Not at this time. We are working on adding live-betting odds for all games.
This is a quick way to compare a team's performance in a particular stat category against an average across the league in that category. Vs league avg is displayed as a percentage of league average so a team with 70 is only achieving 70% of the league average. Likewise, a team listed as 125 is achieving 25% higher than the league average.
These are called Rotation numbers or bet numbers. Rotation numbers are assigned to every possible bet you can make at a sportsbook. It is a way to identify a wager and submit your bets without confusion. For brick-and-mortar sportsbooks, like those in Nevada, the rotation number is often found to the left of the game/teams on the sportsbook's odds board.
This is the percentage of the Covers betting community that are on one side of a bet. The bets or picks made by the Covers community are done through our free-to-play contests. More consensus data is available for leagues, games and teams including the most successful bettors on each league and team for the current season.
Only gamble what you can afford/are willing to lose. Decide on the value of your bankroll and then stick to it. Bankroll should be disposable income. We recommend that you keep track of your performance.
A unit is a way to measure your wager without using a dollar (monetary) value. A general rule of thumb would be 1 unit = 1% of your total bankroll.
We recommend betting between 1% to 5% of your bankroll depending on how strongly you feel on the play and how risk averse you are. Remember you do not need to gamble on every game.
Stop and don't chase your losses. Take a break. If you are not managing your bankroll correctly and gambling is affecting your everyday life visit our Responsible Gaming section.
Yes. All Covers contests are 100% free to enter and play.
Cash prizes are paid via PayPal. Cash prize winners must go through a verification process in order to receive their prizes.
Merchandise prizes are shipped via postal service.
All Covers contest players must:
Be at least 18 years of age.
Have a Covers account.
Provide a valid email address.
In order to be eligible to win prizes.
All Covers contest prize winners are notified via email.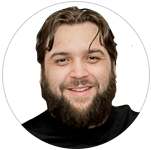 Want to contact us?
Still can't find the answer to your question?
Give us a shout!
Contact Us

Put Your Questions To The Covers Forum
Share your tips & picks with fellow sports bettors and get the most out of your next bet.
The best part? No sign up required!
Join The Conversation