DC Sports Betting: Best Legal DC Sportsbooks 2022
Last Updated Nov 23, 2022, 03:31 PM ET
The DC sports betting scene is among the most unique in the U.S. The nation's capital's retail betting market outpaces the DC Lottery-run mobile offering, as third-party operators are restricted to brick-and-mortar locations only.
Our guide covering DC sportsbooks will keep you updated with the district's latest bonuses, news, and betting opportunities from its best sports betting sites.
Washington, DC, United States
Sports betting at a glance
Population: 5.3 million
Legal age for sports betting: 18
Online sports betting: Yes
Retail sportsbooks: Yes
Sports betting revenue: $13.5 million
DC sports betting updates
The timeline below outlines the major events in DC's legal sports betting journey:
Oct. 24, 2022: DC Council Member Elissa Silverman proposes a bill that would permit third-party mobile sportsbook operators to enter the District's sports betting market.
July 13, 2022: The DC Council holds a virtual roundtable to discuss sports wagering and the failures of the GambetDC mobile app. There is talk of potentially ending the contract with Intralot, the GambetDC app provider, which currently runs through July 2024.
July 6, 2022: FanDuel announces it will host the grand opening of its retail sportsbook at Audi Field on July 8, 2022. The physical sportsbook is the first to be located at an MLS venue in the U.S.
Feb. 14, 2022: Elys Game Technology executes its second partnership with a DC Class B operator. Elys, via its subsidiary USBookmaking, will operate a retail sportsbook in the Cloakroom.
Jan. 31, 2022: The BetMGM retail sportsbook at Nationals Park officially opens after months of allowing mobile-only wagering.
Oct. 4, 2021: Grand Central Restaurant, Bar, and Sportbook becomes the first restaurant and Class B operator to open a sportsbook in DC.
Aug. 2, 2021: William Hill rebrands as Caesars Sportbook by William Hill.
June 10, 2021: BetMGM partners with the Washington Nationals and launches geofenced mobile betting at Nationals Park.
June 8, 2021: FanDuel applies for a DC sports betting license.
May 26, 2021: William Hill becomes the first operator to open a retail sportsbook in a professional sports venue in the United States. Capital One Arena houses the brick-and-mortar sportsbook.
Dec. 29, 2020: William Hill launches its mobile app in DC. Bettors must remain within a two-block radius of Capital One Arena to place bets.
Aug. 30, 2019: The Office of Lottery and Gaming (OLG) finalizes DC sports betting rules and regulations.
May 3, 2019: The Sports Wagering Lottery Amendment Act of 2018 goes into effect with no intervention from Congress.
Jan. 23, 2019: Mayor Muriel Bowser signs Bill 22-944. As DC is not a state, Congress is given 60 days to veto the district's approval of the bill.
May 14, 2018: SCOTUS overturns the Professional and Amateur Sports Protection Act (PASPA). Each U.S. jurisdiction is now free to legalize and regulate sports betting.
Is sports betting legal in DC?
Yes, DC sports betting is legal. The Sports Wagering Lottery Amendment Act of 2018 (Bill 22-944) allowed for both lottery-run mobile and third-party retail betting.
Mayor Muriel Bowser signed off on the district's sports wagering bill on Jan. 23, 2019, and Congress gave the final green light when it opted not to intervene within 60 days of the district's approval.
The controversial decision to monopolize all online and mobile gaming has seemingly backfired in DC. GambetDC, the Intralot-powered lottery platform, has failed to deliver after promising to generate more sports betting revenue than a potential open-market model. The district's retail sportsbooks, Caesars and BetMGM, have proven to be the bigger draws in the nation's capital.
Online sportsbooks and sports betting apps in DC
GambetDC
The only district-wide DC sports betting site and app, GambetDC and its provider Intralot have gotten off to a rocky start since arriving in 2020. Users have delivered no shortage of complaints, from the less-than-stellar odds to recurring technical issues. Still, those who opt to brave the platform can claim a risk-free bet of up to $1,500.
App store rating: 1.5 (iOS); 2.8 (Android)
Sign-up bonus: Risk-free bet up to $1,500
Payout speed: 1-5 days
Who can bet on sports in DC?
DC sports bettors must be at least 18 years of age to place a legal wager online or in person. Retail DC sportsbooks and betting kiosks can be found throughout the district.
Here's a look at everything you'll need to know before placing your first DC sports bet.
Legal age
While most U.S. jurisdictions require sports bettors to be at least 21, DC accepts legal wagers from those as young as 18 years old.
Mobile betting
While Caesars and BetMGM have both launched mobile betting in DC, these mobile sports betting apps are tethered to brick-and-mortar locations and can only be accessed by bettors within a two-block radius. DC's only district-wide option is GambetDC, a lottery-run platform. The Office of Lottery and Gaming (OLG) regulates all mobile DC sports betting.
Remote registration
GambetDC allows users to complete the sign-up process from anywhere in DC. Expect to share some personal details, including the last four digits of your SSN. Bettors will need to visit the BetMGM or Caesars retail sportsbook to register and bet with their respective mobile apps.
Within city borders
All GambetDC bets must be placed by gamblers physically located in DC. The platform uses geofencing software to ensure that all users haven't stumbled into a neighboring state.
Retail sportsbooks
DC sports betting enthusiasts can find brick-and-mortar locations at Capital One Arena (Caesars), Nationals Park (BetMGM), Audi Field (FanDuel), and Grand Central Restaurant, Bar, and Sportsbook.
Taxable winnings
DC gamblers are taxed at the federal and state levels. The DC lottery reports all gambling winnings over $600 and must withhold 25% of payouts exceeding $5,000. At the state level, expect to hand over an additional 8.5% of sports bet winnings.
The pros and cons of DC sports betting
DC benefits from fully mobile sports wagering, meaning residents and visitors can place legal bets from anywhere in the district. Unfortunately, the DC Lottery holds a monopoly on citywide online betting. GambetDC's poor odds have sent bettors scrambling to the nearest retail sportsbook to confirm their picks.
Mobile betting available
Retail betting at major sporting venues
Legal betting age of 18
Monopolized online market
Disappointing odds from GambetDC
Not many DC sportsbooks
How to start betting in DC
DC bettors have the option of betting online with GambetDC or visiting a retail sportsbook. Alternatives aren't exactly plentiful, so you must take advantage of sign-up bonuses and seek out the most favorable betting lines available.
1
Select a sportsbook
Before placing a wager, sports bettors will have to decide how they want to bet in DC. If gambling remotely, GambetDC will be the only way to go. The in-person crowd should consider popular DC sportsbooks BetMGM and Caesars Sportsbook.
2
Register in person
Sports bettors in DC can register with GambetDC with just a few clicks or taps. After sharing some personal information and verifying your account, you'll nearly be ready to place your first bet.
3
Claim a bonus
Those new to DC sports betting will often have the opportunity to claim a welcome bonus. Be sure to scour a sportsbook's website and mobile app to ensure you are getting the most bang for your buck on your initial wager. GambetDC, BetMGM, and Caesars Sportsbook all offer sign-up perks to new users.
4
Deposit funds
DC sports gamblers can fund their GambetDC sportsbook account with credit cards, debit cards, Skrill, Play+, and VIP Preferred ACH/e-Check. Most deposits should appear in your account immediately, but some may come with transaction fees.
6
Start betting
Once you've brushed up on the basics and identified the bets you're comfortable with, you'll be ready to confirm your pick(s). Make sure you're familiar with the conditions your sportsbook places on each type of bet.
7
Withdraw funds
Withdrawals, unlike deposits, are not immediate. It can take a few days for DC sportsbooks to process withdrawn funds, and it may take a couple of additional days before you see your winnings in your bank account. Always read the terms and conditions of the sportsbook and your financial institution to avoid unwelcome surprises.
Reading the odds
American odds show DC bettors which event is favored and which event is more unlikely to occur. These odds also display the potential payout for a successful wager.
You can spot a favorite by looking for a minus (-) sign. The number that follows indicates how much you'll have to bet to win $100. For example, -300 odds tell you a $300 wager will return $100.
Underdogs are accompanied by a plus (+) sign. The amount next to the plus sign is the amount you would win should you place a $100 stake on a winner. For example, +200 odds tell you a $100 bet could lead to $200 in profit. While the riskier bet, a wager on an underdog could pay huge dividends.
If you'd prefer to view odds as decimals or fractions, head over to our odds converter. Here, you'll be able to cycle between American, decimal, and fractional odds.
DC sports betting handle
Washington, DC set a new monthly record with its October 2021 sports betting handle — the DC Lottery and three commercial operators took in a combined $26.3 million.
Unlike other states with fully mobile wagering, retail sports betting accounts for much of the action in the district. With GambetDC's lackluster odds, gamblers tend to prefer the betting lines found at brick-and-mortar locations.
The figures below will be updated monthly (Note: GambetDC and commercial figures are released separately by the OLG. We've combined these figures in the yearly breakdown below):
Yearly breakdown
| Year | Total handle | Revenue | Hold percentage |
| --- | --- | --- | --- |
| 2022 | - | - | - |
| 2021 | $203.2M | $29.3M | 14.4% |
| 2020 | $80.5M | $13.5M | 16.8% |
Monthly handle - GambetDC (lottery)
| | | | | | | | | | | | | | |
| --- | --- | --- | --- | --- | --- | --- | --- | --- | --- | --- | --- | --- | --- |
| Year | Jan | Feb | Mar | Apr | May | Jun | Jul | Aug | Sep | Oct | Nov | Dec | Total |
| 2022 | $5.7M | $3.9M | $6.2M | $5.1M | $5M | $3.7M | $3.2M | $3.4M | $5.5M | - | - | - | $41.9M |
| 2021 | $5.1M | $4.1M | $3.8M | $2.7M | $3M | $3.4M | $2.1M | $1.6M | $3.6M | $5.5M | $5.2M | $4.9M | $45.6M |
| 2020 | N/A | N/A | N/A | N/A | $9,723 | $223K | $741K | $2.1M | $3.2M | $4.1M | $3.8M | $4.2M | $18.7M |
Monthly handle - commercial operators
| | | | | | | | | | | | | | |
| --- | --- | --- | --- | --- | --- | --- | --- | --- | --- | --- | --- | --- | --- |
| Year | Jan | Feb | Mar | Apr | May | Jun | Jul | Aug | Sep | Oct | Nov | Dec | Total |
| 2022 | $12.8M | $15.1M | $14.2M | $13.1M | $12.1M | $9.9M | $8M | $9.7M | $13.4M | - | - | - | $108.7M |
| 2021 | $10.5M | $11.1M | $11.4M | $8M | $10.6M | $16M | $10.6M | $10.8M | $17M | $20.7M | $16.1M | $14.2M | $143.2M |
| 2020 | N/A | N/A | N/A | N/A | N/A | N/A | $1,830 | $9.1M | $12.1M | $14.3M | $13.7M | $12.4M | $61.7M |
What you can't bet on in DC
There are a few betting restrictions in DC. The following wagers are off-limits:
Politics
DC bettors cannot bet on political events. This type of bet is off-limits in every U.S. jurisdiction.
Entertainment award ceremonies
DC sportsbooks don't post betting lines on popular awards shows like the Emmys or Academy Awards.
esports
There is no way to bet on esports at DC sports betting sites at this time.
What about DC college sports?
You can place college sports bets online or at retail DC sportsbooks. There is a catch, however: Bettors cannot wager on any game taking place in the district.
Legal sportsbooks in DC
GambetDC is the only option for district-wide DC sports betting. Physical bets can be placed at four retail sportsbooks: Caesars Sportsbook at Capital One Arena, BetMGM Sportsbook at Nationals Park, FanDuel Sportsbook at Audi Field, and Grand Central Sportsbook.
Locally-owned Handle 19 is expected to open the nation's first independent retail sportsbook in the near future.
Three DC bars — Duffy's Irish Pub, Wet Dog Tavern, and The Brig — have applied for Class B sports betting licenses. Duffy's Irish Pub is now operational with self-serve GambetDC betting kiosks.
DC's online and mobile sportsbooks
| Online sportsbook | Mobile app | Odds provider | Online casino | Retail partner |
| --- | --- | --- | --- | --- |
| BetMGM | Yes | BetMGM | No | Nationals Park |
| Caesars Sportsbook | Yes | Caesars | No | Capital One Arena |
| GambetDC | Yes | Intralot | No | N/A |
Land-based DC sportsbooks
| Sportsbook | Venue | Odds provider | Launch date |
| --- | --- | --- | --- |
| BetMGM | Nationals Park | BetMGM | Jan. 31, 2022 |
| Caesars Sportsbook | Capital One Arena | Caesars | May 2021 |
| FanDuel | Audi Field | Flutter | July 8, 2022 |
| Grand Central Sportsbook | Grand Central Restaurant, Bar, and Sportsbook | Elys | October 2021 |
| Handle 19 | Handle 19 | TBD | TBD |
Home team advantage: DC sports
DC fans are a passionate bunch, and while it's admirable to back your hometown team through both championship runs and painful rebuilds, it's not always wise to support them with your bankroll. Always ensure your bets are unbiased and well-researched before locking them in.
Check out our how to bet guides to get started at DC betting sites.
Other types of gambling
In 2011, DC passed the first online gambling law in U.S. history. Unfortunately, the city chose to repeal the law in February 2012 due to procedural concerns and a lack of transparency. Aside from sports betting, all types of online gambling remain illegal in DC.
Casino
You won't find any casino gambling facilities in DC. As mentioned, online casinos are illegal in the district as well.
Nearby casinos can be found in Maryland, while West Virginia is the best option for online casino betting.
Poker
Aside from charity poker events, there is no legal poker in DC. However, card sharks can find several poker tables in Maryland and West Virginia.
Horse racing
Although there are no dedicated horse racing tracks or off-track betting sites (OTBs) in DC, Maryland and Virginia offer nearby live and online wagering options.
Laurel Park and Pimlico Race Course are the most popular options for live betting, while TVG and TwinSpires are among the best horse racing betting sites in MD and VA.
Daily fantasy sports
Gamblers in DC can legally participate in DFS contests. Language outlawing daily fantasy sports has not been included in the district's sports betting legislation.
Responsible gaming in DC
Despite its relatively conservative stance on gambling, DC is surrounded by legal betting. For residents unable to control their gambling habits, many resources are available. The National Council on Problem Gambling is headquartered in DC and is the first place problem gamblers should turn. The district's self-exclusion program also gives individuals an opportunity to ban themselves from all forms of gambling voluntarily.
Legal U.S. sports betting markets
In addition to DC, many U.S. states have legalized sports betting. You can wager online and/or in person —or will soon be able to do so — in the following jurisdictions:
Upcoming legal U.S. sports betting launches
Seven legal Maryland betting sites were given the green light to begin accepting wagers on Nov. 23, 2022.
Ohio sports betting will go live on Jan. 1, 2023, and involve retail and online sportsbooks. MA sports bettors will be able to visit a retail sportsbook in January and wager online at legal Massachusetts sports betting sites in March 2023.
Potential legal U.S. sports betting markets
Not every location has legalized sports wagering as DC has. These are the states moving toward legal sports betting that may potentially offer it in the near future:
DC sports betting conclusion
The fact that DC's retail sports betting market is outpacing its mobile offering in every facet is a good indicator of residents' feelings on the GambetDC app — the sole option for bettors looking to place wagers via their mobile device. And understandably so: Intralot — the app provider — infamously failed to secure an SSL certificate approval from Apple early in 2022, which ultimately led to the iOS app crashing during Super Bowl LVI and effectively tarnishing its reputation.
Fortunately, the few physical sportsbooks run by reliable third-party operators operate reliable DC betting sites. Each is located at a different district stadium as well, meaning bettors won't have to look far to start locking in wagers.
Sportsbooks to avoid in DC
See all blacklisted sportsbooks
Although it may be tempting, we recommend avoiding offshore sportsbooks when betting in DC. The Office of Lottery and Gaming does not regulate these websites, and you'll have no legal recourse should anything happen to your bankroll. Stay away from the operators below and place your bets with legal DC sports betting sites.

Allegations of withdrawal issues
No license information available on site
Poor customer service

Multiple reports of slow payments
Allegations of non-payments
Risk of account closure simply for winning bets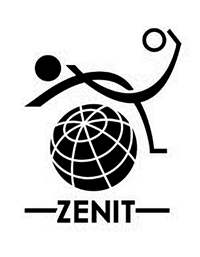 Reports of confiscated winnings
Slow customer support response times
See all blacklisted sportsbooks
DC sports betting FAQs
Yes, DC sports betting is legal. DC sportsbooks are regulated by the Office of Lottery and Gaming (OLG).
You can bet online from anywhere in the district with GambetDC (online and kiosks) or visit retail DC sportsbooks to place wagers in person.
DC sports bettors can place all popular wagers online or at a brick-and-mortar location.
There is only one fully mobile and district-wide online option — GambetDC. While some retail sportsbooks may have an online app, these can only be used within a two-block radius of the sportsbook.
Yes, you may confirm your bets with a sportsbook mobile app or the GambetDC website.
The lottery-powered GambetDC platform sets its own odds, and this has pushed many sports bettors to retail locations in DC. These brick-and-mortar sportsbooks serve up odds also found in Vegas.
You must be 18 or older to place a legal sports bet in DC.
No, bet365 is not licensed to operate in DC.
Anywhere in the district. DC has fully mobile event wagering via GambetDC. If you prefer to bet in person, you can find retail sportsbooks at Audi Field, Capital One Arena, and Nationals Park. GambetDC kiosks are operational at licensed Class B locations.
Yes, you can bet on DC teams. You may not, however, wager on college games played in DC.
No, but you cannot use Gambet DC if you are not physically located in DC. The platform uses geofencing software to restrict access to those outside of DC.
In 2021, the DC Lottery and the city's commercial operators raked in a collective $26.3 million in sports betting revenue.
Pages related to this topic

Jeff Watters is a sports betting editor at Covers. Before pivoting to sports betting in 2021, the well-traveled Nova Scotian and Atlanta Braves fanatic spent time writing about education, software, and NHL prospects.