New Brunswick Sports Betting in 2023

Last Updated Jan 31, 2023, 1:54 PM ET
New Brunswick was one of three Atlantic provinces to serve up single-game sports betting on Aug. 27, 2021 — the day the Safe and Regulated Sports Betting Act (Bill C-218) came into effect in Canada.
The Atlantic Lottery Corporation (ALC) has a stranglehold on provincially regulated sports betting in N.B. as its online product, Pro•Line Stadium, stands as the only option for local bettors.
This guide will walk you through everything there is to know about legal sports betting in the Picture Province.
Canada's best sportsbooks in 2023
Affiliate Disclosure: Covers may receive advertising commissions for visits to a sportsbook or casino betting site.
19+ Gambling can be addictive, please play responsibly
New Brunswick, Canada
Sports betting at a glance
Population: 783,000
Legal age for sports betting: 19
Online sports betting: Yes
Retail sportsbooks: No
Sports betting revenue: $8 million
How we rate New Brunswick's sportsbooks
Learn how we rate sportsbooks
Bonuses and Promotions
Larger rewards and offers do not always translate to a better betting experience.
Banking and Payout Speed
Our team only recommends sportsbooks that process withdrawals and deposits quickly and efficiently.
Key Features
We look for sportsbooks that offer live streaming, early cash out and in-play wagering in their overall betting interface.
Security and Trust
We value regulatory transparency and accountability with regard to licences and security features.
Customer Support
Clear, concise, and quick communication with real representatives should be standard at most betting sites.
Learn how we rate sportsbooks
Is sports betting legal in New Brunswick?
Yes, sports betting has been legally available to New Brunswickers since the early 1990s. Legal online sports betting has been offered since 2004, and single-game wagers were officially legalized and regulated on Aug. 27, 2021.
The New Brunswick Lotteries and Gaming Corporation (NBLGC) oversees the local sports betting scene in N.B. With provincial decision-makers content with the Pro•Line Stadium betting platform, we don't expect to see big North American brands like FanDuel Ontario, DraftKings, or BetRivers Ontario arriving in N.B. in the near future.
N.B. sports betting updates
While New Brunswick residents have enjoyed single-game sports betting with offshore sportsbooks for years, this type of bet was not available locally until late August 2021.
See the timeline below for a closer look at New Brunswick's journey to legal single-game sports betting.
Aug. 27, 2021: The ALC reveals single-game sports betting has launched in New Brunswick, Newfoundland and Labrador, and Prince Edward Island. Pro•Line players in the three provinces are able to wager on single events online and offline.
Aug. 12, 2021: Aug. 27, 2021, is announced as the official launch date of single-game sports betting in Canada. Minister of Justice and Attorney General David Lametti makes the announcement from Niagara Falls, ON.
June 29, 2021: Bill C-218 receives royal assent from Chief Justice of Canada Richard Wagner. Single-game sports betting is officially legalized nationwide. Each province and territory will determine how to best offer single-event wagering to its residents.
June 22, 2021: In its third reading, C-218 passes through the Senate in a convincing fashion by a vote of 57-20.
April 22, 2021: Bill C-218 receives all-party support in the House of Commons.
Feb. 25, 2020: Bill C-218, a private member's bill, is introduced to lift the ban on single-game sports betting in Canada.
August 2004: The Atlantic Lottery becomes the first North American jurisdiction to offer lottery products online. The new 'PlaySphere' website (now alc.ca) includes sports betting parlays.
Who can bet on sports in New Brunswick?
Legal age
Bettors in the Picture Province must be 19 years of age to take part in legal sports betting.
Mobile betting
Mobile betting is legal in New Brunswick and reserved for residents of the Atlantic provinces only. Atlantic Canadians can place wagers on Pro•Line Stadium from anywhere in New Brunswick. Single-game betting is available to those from New Brunswick, Newfoundland and Labrador, and Prince Edward Island only.
Remote registration
Bettors can register with Pro•Line Stadium, or another offshore sportsbook, from anywhere in the province. There is no need to visit a retail location to confirm your identity or complete the registration process.
Retail sportsbooks
Although New Brunswick is home to a pair of casinos, neither location features a dedicated sportsbook. Those looking to place in-person wagers in New Brunswick will have to do so at an ALC retailer.
Taxable winnings
New Brunswick sports bettors keep 100% of their bankroll. All gambling winnings are tax-exempt in Canada.
The pros and cons of N.B. sports betting
The Atlantic Lottery's sports wagering product is far from a grand slam, but there are some perks New Brunswickers can enjoy. Single-game betting tops the list of long-overdue offerings. The ALC also gives bettors a bit of leeway when travelling around the Atlantic provinces.
Still, Pro•Line Stadium sets restrictive bet limits and has yet to prevent most sharp N.B. bettors from taking advantage of the more favourable conditions found on offshore sportsbook websites.
Fully online and single-game betting
Bettors can confirm wagers from any Atlantic province
Tax-free winnings
Pro•Line Stadium bet limits are still disappointing
No retail sportsbooks
Best betting lines found offshore
How to start betting in New Brunswick
When looking to place your first sports wager in New Brunswick, there's a lot to consider. N.B. residents can choose to stick with the lottery-run local product, Pro•Line Stadium, play with a reputable offshore sportsbook, or try out both options.
1
Select a sportsbook
Identifying the sportsbook that best meets your sports wagering needs is crucial. Bettors in New Brunswick should consider betting lines, bet types available, banking options, and the customer service provided by each sportsbook.
2
Register online
Whether signing up with Pro•Line Stadium or a top offshore sportsbook, the registration process is a breeze for N.B. bettors. Simply enter some personal information, confirm your location, and enter a strong password to create your account.
When registering with Pro•Line Stadium, users must first create an alc.ca account.
3
Claim a bonus
While bettors shouldn't expect a significant bonus offering from Pro•Line, many offshore sportsbooks tee up impressive bonuses and promotions for new New Brunswick bettors. These include risk-free bets, deposit matches, and no-deposit bonuses.
So shop around — and don't hesitate to snag generous bonus offerings from multiple sportsbooks.
4
Deposit funds
New Brunswickers can make deposits directly into their sportsbook accounts when using offshore websites. When adding funds to Pro•Line Stadium accounts, the ALC gives bettors several options, including credit and debit cards, Interac e-Transfer, PayPal, WebCash, electronic bill payments, and promo codes.
Be sure to keep an eye on the terms and conditions associated with each payment method.
5
Choose your bet types
Between Pro•Line Stadium and a Rolodex of offshore sportsbooks, New Brunswick bettors have access to nearly every type of sports bet. Popular bets include the point spread, moneyline, Over/Unders (totals), futures, live bets, and more.
6
Start betting
It's always best practice to do some line shopping before placing your first bet. Doing so ensures you find the most favourable odds for your desired bet.
For beginner bettors, our how to bet guides are a great place to start.
7
Withdraw funds
Most of the top offshore sportsbooks provide New Brunswickers with several methods to withdraw funds. Options typically include a combination of credit cards, e-Transfer, ecoPayz, bank transfers, and more.
Those betting with Pro•Line Stadium are limited to bank transfers only.
Reading the odds
Most sportsbooks operating in New Brunswick use decimal odds as the default option to display odds. Decimal odds allow bettors to easily identify favourites and underdogs and determine the amount they stand to win on every wager.
Favourites can be identified by the lowest decimal, while underdogs can be found next to the higher decimal. Bettors can take the amount they intend to wager and multiply by the odds given to calculate potential winnings.
Let's look at an example: The Montreal Canadiens (1.55) are hosting the Toronto Maple Leafs (2.40) in an original six showdown. As the Canadiens have the lowest decimal, we can quickly conclude that they are the favourites and the Leafs are the underdogs. If a bettor wants to put $100 on Montreal, the payout would be $155 ($100 x 1.55). The same $100 bet on the underdog Maple Leafs would net a return of $240 ($100 x 2.40).
Pro•Line and Pro•Line Stadium use decimal odds as the default option to display odds to New Brunswickers. Our odds converter allows you to switch between the three main types of sports betting odds — American, decimal, and fractional odds.
What else can you bet on in New Brunswick?
Between Pro•Line and the abundance of online sportsbooks in New Brunswick, bettors can legally track down nearly any type of betting line they desire. Here are some highlights:
Awards ceremonies
This novelty bet is permitted in New Brunswick via Pro•Line Stadium and other offshore websites. Bettors can place wagers on events like the Oscars and Emmy Awards.
Politics
New Brunswick does allow bettors to dabble in politics but limits action to non-Canadian elections and political events. Gamblers interested in betting on the next federal election do have options, however. Many offshore websites allow N.B. residents to bet on Canadian politics legally.
esports
Esports betting is legal in New Brunswick. Bettors can find esports lines on Pro•Line Stadium or another offshore sportsbook.
What about New Brunswick university sports?
Don't expect to encounter odds on UNB Reds athletics. Pro•Line doesn't provide betting opportunities on U Sports — though some offshore sites may allow N.B. bettors to place wagers on major events, such as the Vanier Cup.
Home team advantage: New Brunswick sports
Due to its size and population, it's not surprising to see that New Brunswick doesn't have any professional teams.
Other types of gambling
The New Brunswick Lotteries and Gaming Corporation (NBLGC) oversees all provincial gaming in N.B (aside from federally-run pari-mutuel horse race betting). New Brunswick's two casinos and one horse racing track account for the bulk of gambling in the region.
Casino
Two casinos operate in New Brunswick — Casino New Brunswick and Grey Rock Casino. Visitors can expect to find table games like baccarat, blackjack, ultimate texas hold 'em, and much more at Casino New Brunswick. Grey Rock features electronic roulette and blackjack, a bingo hall, and over 200 slot machines.
New Brunswickers can also choose from a library of casino games on alc.ca or the Atlantic Lottery mobile app.
Poker
Gamblers can find poker tables at both of New Brunswick's casinos. Unfortunately, poker rooms have been temporarily closed due to COVID-19. As an alternative, many websites offer legal online poker to card sharks in New Brunswick.
Horse racing
Exhibition Park Raceway is the lone approved harness racing track operating in New Brunswick. Prior to COVID-19, it was home to yearly half-mile harness racing events beginning in May. It is also known for hosting the oldest free-for-all race in all of Canada, called the Walter Dale Memorial.
For a complete horse racing experience, New Brunswick bettors can leverage online sportsbooks. These outlets provide comprehensive coverage of horse racing across North America and the globe.
Daily fantasy sports
Daily fantasy sports (DFS) are legal in New Brunswick. New Brunswick players are well acquainted with industry mainstays DraftKings and FanDuel.
Responsible gaming in New Brunswick
NBLGC promotes safe and responsible gambling while offering counselling services in various forms. The entity operates a confidential and toll-free number for inquiries as well as an online guide.
Visit The Responsible Gambling Council
Provincial betting guides
With more than 25 years of excellence within the sports betting industry, Covers continues to provide Canadians with independent sportsbook reviews.
Whether you are looking for the best NFL sportsbook or the best site for live NHL betting, Covers has vetted the best places to bet online in New Brunswick. Canada is a big place, but we've gone local and assembled a list of the best online sports betting sites near you.
Sportsbooks to avoid in New Brunswick
See all blacklisted sportsbooks
The following online sportsbooks should be avoided due to their questionable tactics and failure to provide adequate services.

Allegations of withdrawal issues
No license information available on site
Poor customer service

Multiple reports of slow payments
Allegations of non-payments
Risk of account closure simply for winning bets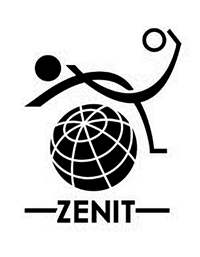 Reports of confiscated winnings
Slow customer support response times
See all blacklisted sportsbooks
New Brunswick sports betting FAQs
Yes, New Brunswick sports betting is legal. The New Brunswick Lotteries and Gaming Corporation (NBLGC) oversees all local gambling in the province. It is also legal to bet with the top offshore sportsbooks operating in N.B.
Sports gamblers have online and offline options in New Brunswick. Online bettors can make their picks on Pro•Line Stadium or with one of many offshore sportsbooks. Physical Pro•Line bets can be made at an Atlantic Lottery retailer.
New Brunswickers can now make single-game sports bets on Pro•Line Stadium or any other offshore website. Bettors can choose from moneyline bets, point spreads, totals, player props, and futures on Pro•Line Stadium.
N.B. residents may bet on sports with Pro•Line Stadium from any of the Atlantic provinces. Wagers can be confirmed online or at an Atlantic Lottery retailer.
You must be at least 19 years of age to bet on sports in New Brunswick.
Yes, online bets can be placed with Pro•Line Stadium or another legal online sportsbook in New Brunswick.
Pro•Line Stadium is the lone provincially regulated offering in New Brunswick. Fortunately for betters, a litany of reputable offshore sportsbooks operate legally in N.B. These websites offer sharper odds and more betting opportunities.
No, but New Brunswick sports bettors can place in-person wagers at ALC retail locations.
No, but bettors wishing to place single-game wagers on Pro•Line Stadium must reside and be physically present in New Brunswick, Newfoundland and Labrador, Nova Scotia, or Prince Edward Island.
No, you don't have to pay taxes on sports bet winnings in New Brunswick or any other Canadian province.
Yes, New Brunswick sports bettors can legally bet with bet365.
Pages related to this topic

Jeff has been reviewing sportsbooks and covering North American sports betting full-time since 2021. The former NHL prospects writer has crafted over 100 reviews and guides for the Covers community and has been sweating his own picks for over a decade.