Prince Edward Island Sports Betting 2023

Last Updated Jan 31, 2023, 1:55 PM ET
Single-game sports betting was a big addition to Canada's smallest province.
On Aug. 27, 2021, the Atlantic Lottery Corporation (ALC) revealed it would allow P.E.I. residents to wager on the outcome of a single sporting event. This would not have been possible without the royal assent of Bill C-218, a private member's bill that amended the Canadian Criminal Code and successfully lifted the ban on single-game wagers.
Islanders looking to keep online betting revenue in the province are limited to one online platform — Pro•Line Stadium — and it seems unlikely private sector operators will enter the P.E.I. market any time soon.
Bookmark this page to keep tabs on the latest in Prince Edward Island online sports betting.
Canada's best sportsbooks in 2023
Affiliate Disclosure: Covers may receive advertising commissions for visits to a sportsbook or casino betting site.
19+ Gambling can be addictive, please play responsibly
Prince Edward Island, Canada
Sports betting at a glance
Population: 164,000
Legal age for sports betting: 19
Online sports betting: Yes
Retail sportsbooks: No
Sports betting revenue: $2.7 million
How we rate Prince Edward Island's sportsbooks
Learn how we rate sportsbooks
Bonuses and Promotions
Most sportsbooks extend some benefits to new and current users. While attractive on the surface, it is important to read the fine print before committing.
Banking and Payout Speed
We like to see sportsbooks that support Canadian-friendly banking methods and facilitate quick withdrawals.
Key Features
When it comes to online sports betting, features like in-play betting and early cash out can really make the difference.
Security and Trust
We test the security system, verify licenses and certifications, user feedback and more, to bring you the most trusted online sportsbooks online.
Customer Support
We like to see sites that support live chat functionality and several different communication channels.
Learn how we rate sportsbooks
Is sports betting legal in Prince Edward Island?
Yes, sports betting is legal in Prince Edward Island. P.E.I. bettors have been betting online since 2004 and placing single-event wagers since the Safe and Regulated Sports Betting Act (Bill C-218) came into effect on Aug. 27, 2021.
While several of the top offshore sports betting sites operate on The Island, provincial lawmakers do not appear to be pursuing a competitive market. Industry mainstays like FanDuel Ontario, DraftKings, and BetRivers Ontario are unlikely to arrive in P.E.I. anytime soon.
P.E.I. sports betting updates
Aug. 27, 2021, marked the end of the federal ban on single-game betting in Canada. On the same day, The Government of Prince Edward Island approved the Atlantic Lottery Corporation's wish to provide P.E.I. bettors with a single-event option on Pro•Line Stadium.
Here's a recap of the recent history of sports betting in P.E.I.
Aug. 27, 2021: The ALC launches single-game sports betting in Prince Edward Island, Newfoundland and Labrador, and New Brunswick. Pro•Line players can place single-event wagers from anywhere in Atlantic Canada.
Aug. 12, 2021: Minister of Justice and Attorney General David Lametti reveals that the ban on single-event betting will be lifted in Canada on Aug. 27, 2021.
June 29, 2021: Bill C-218 receives royal assent from Richard Wagner, Chief Justice of Canada. Single-event betting is officially legal in Canada.
June 22, 2021: The Senate approves C-218 in its third reading. The convincing vote of 57-20 all but ensures legalized single-game sports betting is on the horizon.
April 22, 2021: The House of Commons grants all-party support to C-218.
Feb. 25, 2020: Saskatoon-Greenwood Conservative MP Kevin Waugh introduces Bill C-218. The proposed legislation aspires to amend the Criminal Code and legalize single-game sports betting nationwide.
August 2004: PlaySphere becomes the first online lottery platform in North America. The Atlantic Lottery product includes a parlay sports betting section, allowing P.E.I. residents to bet online. PlaySphere would later become alc.ca.
Who can bet on sports in P.E.I.?
Residents of Prince Edward Island, New Brunswick, Newfoundland and Labrador, and Nova Scotia can bet on sports in P.E.I. using the Pro•Line Stadium online platform if they are at least 19 years old. Visitors and tourists are permitted to place physical bets at an Atlantic Lottery retailer.
Legal age
P.E.I. sports betting is for adults 19 and older.
Mobile betting
P.E.I. bettors can confirm all of their picks via a mobile device if they choose to do so. Pro•Line Stadium allows users to register, make deposits, place wagers, and cash out profits from the comfort of their own homes. Reputable offshore sportsbooks offer the same convenience to gamblers on The Island.
Remote registration
As mentioned, the registration process can be completed remotely from anywhere in Atlantic Canada.
Within provincial borders
Users are required to prove they are hunkered down in one of the four Atlantic provinces before confirming a sports bet with Pro•Line Stadium. The ALC uses geofencing software to facilitate this process, so bettors must enable location services before getting in on the betting action.
Retail sportsbooks
Don't expect to find any retail sportsbooks on The Island. All in-person wagers must be confirmed at an ALC retailer.
Taxable winnings
Prince Edward Island is no different from any other Canadian province or territory — all gambling winnings are tax-free.
Latest P.E.I. betting news
The pros and cons of P.E.I. sports betting
The primary win for Prince Edward Islanders has been the legalization of single-game sports betting. Previously, parlay bets were the only wagering option given by Pro•Line Stadium.
However, the ALC product has yet to keep pace with the top offshore books operating legally in P.E.I. Pro•Line Stadium will have to up its game to compete with the likes of bet365, Sports Interaction, and other reputable websites servicing Canadian gamblers.
Fully mobile single-game betting
Islanders can place online bets anywhere in Atlantic Canada
No tax on sports bet winnings
Pro•Line betting limits discourage serious bettors
No retail sportsbooks in P.E.I.
Atlantic Lottery monopolizes the local sports betting market
How to start betting in Prince Edward Island
It has never been easier to get started with sports betting in P.E.I. The top offshore sportsbooks operate legally in the province, while the ALC's Pro•Line Stadium now offers single-game betting.
1
Select a sportsbook
It's essential to do your research — and this starts with identifying the sportsbooks that are right for you. Check out the betting markets, lines, and bonuses offered by prospective platforms to ensure you're getting the most out of your bankroll. Consider banking options and the level of customer support each sportsbook provides as well.
2
Register online
Pro•Line Stadium users must first create an alc.ca account. Expect to share some personal information and verify your location. The registration process should be straightforward, and this goes for most offshore sportsbooks, too.
3
Claim a bonus
Pro•Line will include a small welcome bonus when new bettors register, but Islanders will find more enticing offers with offshore sportsbooks. Shop around to find the top promotions available to P.E.I. sports bettors.
4
Deposit funds
Pro•Line Stadium accepts several deposit methods, including credit and debit cards, Interac e-Transfer, PayPal, electronic bill payments, WebCash, and promo codes. P.E.I. bettors will find similar options with most offshore sportsbooks.
5
Choose your bet types
Prince Edward Island sports betting includes all of the most popular bets. Whether you're betting with an offshore site or surfing Pro•Line Stadium's betting markets, you'll find some mix of moneyline bets, point spreads, Over/Unders (totals), parlays, teasers, futures, live bets, and more.
6
Start betting
Ready to place your first bet? Don't forget to check your slip before confirming your wager. Not quite prepared to take the plunge? Head on over to our betting guide section to brush up on the basics.
7
Withdraw funds
Withdrawals typically take a few days to process — but don't be surprised to see this transaction take up to five days to be completed. Always check the terms and conditions page of your chosen sportsbook to avoid unwanted or unexpected delays.
Banking options for withdrawals vary from sportsbook to sportsbook. Pro•Line Stadium, for example, limits users to bank transfers only.
Reading the odds
Most Canadian sportsbooks present odds as decimals. Decimal odds allow gamblers to calculate payouts and spot favourites and underdogs quickly.
Take the amount you want to wager and multiply it by the odds provided to see your potential payout. Keep in mind that this does not calculate your profit but the total payout. The higher decimal always indicates an underdog.
Here's an example: The Toronto Maple Leafs (1.28) are in Buffalo to take on the last-place Sabres (3.50). Immediately, we see that the Leafs are favoured. If you were to place a $100 wager on the visiting Buds, you'd be in line to walk away with $128 ( $100 x 1.28) and $28 in profit. On the flip side, perhaps the Leafs are scuffling, and you like the underdog Sabres to squeak out a victory on home ice. The same $100 bet would lead to a much larger payout of $350 ($100 x 3.50).
Pro•Line (retail) and Pro•Line Stadium (online) use decimal odds as the default option to display odds in P.E.I. If you prefer to view odds as American or fractional odds, check out our odds converter.
What else can you bet on in Prince Edward Island?
Unlike their neighbours south of the border, Canadian bettors have legal access to most bets you can imagine. Prince Edward Islanders are no different. If a betting market isn't available on Pro•Line Stadium, chances are you can track it down on a top offshore sportsbook.
Awards ceremonies
Celebrity awards shows like the Oscars and Emmy Awards are on the table for P.E.I. bettors.
Politics
Pro•Line Stadium allows Islanders to bet on non-Canadian politics. Offshore sportsbooks fill in the gaps by offering up betting lines on Canadian elections and other political events.
esports
Gamblers can legally bet on esports on Pro•Line Stadium or another offshore sportsbook in P.E.I.
What about P.E.I. university sports?
While some offshore sportsbooks may set betting lines for major U Sports events — like the Vanier Cup — you won't find regular opportunities to show your Panther pride with your bankroll.
Home team advantage: P.E.I. sports
The province's passion for sports extends well beyond its no-land boundary borders. P.E.I. has no professional franchise within the major sports leagues, but The Island is set to host the Canada Games for the third time in 2023.
Unsurprisingly, hockey slots in as the most popular sport in P.E.I. The latest iteration of local junior hockey comes in the form of the Charlottetown Islanders, who play in the Quebec Major Junior Hockey League. Their loyal following proudly sport the black, harvest gold, and white colours adorning the team's jerseys.
Hoops fans can root for local talent thanks to the Island Storm, Prince Edward Island's only professional sports team and two-time Atlantic Division champions of the National Basketball League of Canada.
Other types of gambling
All of Prince Edward Island's gambling needs are serviced by the Atlantic Lottery Corporation. The province's two racinos lead the charge with a mix of live horse racing and casino-style gambling.
Casino
P.E.I. is home to two casinos — Red Shores Charlottetown and Red Shores Summerside. Charlottetown serves as Red Shores' flagship location, with a full slate of table games and slots. Due to COVID-19, the casino has hit the pause button on poker games and tournaments until further notice.
Poker
Red Shores Charlottetown provided Islanders with live poker tournaments and private poker table rentals before temporarily ceasing all poker activity in 2020.
The absence of live poker hasn't slowed online players in P.E.I. from honing their craft. Plenty of legal offshore poker sites attract card sharks from all over The Island.
Horse racing
Horse racing is a big part of the local sports betting scene on The Island. Harness racing at Red Shores in Summerside and Charlottetown runs year-round, culminating in the Gold Cup and Saucer event as part of Old Home Week in August.
Online sportsbooks offer fans access to betting markets and races across the globe. Here, P.E.I. bettors can view schedules in advance and make selections instantly.
Daily fantasy sports
DraftKings and FanDuel top the list of DFS providers in Prince Edward Island.
Responsible gaming in Prince Edward Island
The P.E.I. Gambling Support line is a toll-free and confidential resource available to individuals in need of support. The phone line (1-855-255-4255) is available to all Islanders 24 hours a day, seven days a week.
Visit P.E.I. Gambling Support
Provincial betting guides
With more than 25 years of excellence within the sports betting industry, Covers continues to provide Canadians with independent sportsbook reviews.
Whether you are looking for the best NFL sportsbook or the best site for live NHL betting, Covers has vetted the best places to bet online in Prince Edward Island. Canada is a big place, but we've gone local and assembled a list of the best online sports betting sites near you.
Sportsbooks to avoid in Prince Edward Island
See all blacklisted sportsbooks
The following online sportsbooks should be avoided due to their questionable tactics and failure to provide adequate services.

Allegations of withdrawal issues
No license information available on site
Poor customer service

Multiple reports of slow payments
Allegations of non-payments
Risk of account closure simply for winning bets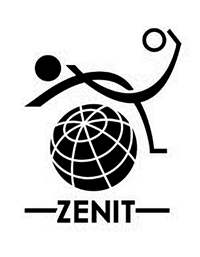 Reports of confiscated winnings
Slow customer support response times
See all blacklisted sportsbooks
Prince Edward Island sports betting FAQs
Yes, sports betting is legal in Prince Edward Island. The Atlantic Lottery Corporation regulates online and offline gambling in the province. However, P.E.I. residents can legally bet with any offshore sportsbook that possesses a sports betting licence in its jurisdiction.
Prince Edward Island bettors can bet online at Pro•Line Stadium or another online sportsbook legally operating in the province. In-person wagers can be confirmed at an ALC retailer.
Single-game betting is now legal in Prince Edward Island. These bets include moneyline, Over/Unders (totals), point spread, futures, teasers, live betting, and more.
Yes, online bets can be placed with Pro•Line Stadium or another legal online sportsbook in Prince Edward Island.
P.E.I. bettors have one option when betting with a provincially regulated product. Pro•Line Stadium is the only game in town for online and offline bets. Luckily, it's perfectly legal to explore the many offshore sportsbooks serving Canadian gamblers.
No, there are no retail sportsbooks in Prince Edward Island. In-person bets must be confirmed at ALC retail locations.
You must be 19 years of age to place a legal sports bet in P.E.I.
Yes, Prince Edward Island bettors can legally place sports wagers online with bet365.
No, but you must be a resident of the Atlantic provinces if you wish to bet online with Pro•Line Stadium.
No, winnings from sports betting in Prince Edward Island are not taxable. What you win is yours to keep and enjoy.
Pages related to this topic

Jeff has been reviewing sportsbooks and covering North American sports betting full-time since 2021. The former NHL prospects writer has crafted over 100 reviews and guides for the Covers community and has been sweating his own picks for over a decade.