The 2022 NFL season crawls closer to kickoff with the conclusion of the NFL Draft. While odds to win Super Bowl 57 didn't see any serious shakeups at the top, the bottom of the board had bookmakers reacting to quality draft crops and player movement for some select teams.
The Philadelphia Eagles made the biggest splash, with a huge move to land receiver A.J. Brown from Tennessee. That bumped the Eagles' Super Bowl odds from +4,500 to +2,800.
The New York Jets also graded high in terms of their draft selections. Gang Green's Super Bowl XLVII odds were at +20,000 before the event and are as low as +10,000 at some shops while other books stayed put on their price for New York, which has a market consensus of +15,000.
Another team seeing a shift to its Super Bowl futures is Atlanta, which addressed some notable gaps at the skill positions with quality college talent. The Falcons' odds to win the Super Bowl range from +25,000 to +8,000 and everything in between.
With the dust of the draft now settled and OTAs and mini camps on the way this spring, it's still a battle between the Buffalo Bills and Tampa Bay Buccaneers at the top of the Super Bowl 57 futures board.
Here's a look at the current odds and favorites to win the Big Game in Arizona on February 12, 2023.
This odds widget represents the best odds available for each betting market from regulated sportsbooks.
Super Bowl 2023 favorites
Buffalo Bills (+650)
The Bills opened as the second choice of bookmakers on the Super Bowl 57 odds board and early Big Game bets have bumped Buffalo to the top of the heap, sitting as the favorite to emerge out of the AFC. The Bills have the two-way talent to win the Lombardi Trophy, headlined by rocket-armed quarterback Josh Allen, who showed incredible focus and resilience during that wild fourth quarter of the Divisional Round classic in Kansas City.
That offense did lose coordinator Brian Daboll to the coaching carousel this offseason but the defense added a pass-rushing god in veteran linebacker Von Miller, who's not only a great on-field threat but a two-time Super Bowl champ in the locker room.
Tampa Bay Buccaneers (+700 to +800)
For a brief period of time following Brady's announcement, the Bucs could still be had at +3,500 to win Super Bowl 57. That didn't last. Now, Tampa Bay is the betting favorite to come out of the NFC as the market reacts to TB12's return. We can't forget that Brady threw for 5,316 yards and 43 touchdown passes as a 44-year-old in 2021. He's still got it and until he shows otherwise, you can't count the Bucs out. Does this also mean Rob Gronkowski re-ups with the Bucs for one more tour? Time will tell.
Kansas City Chiefs (+900 to +1,000)
The Chiefs were supposed to have two or three Super Bowl rings by now. But winning the Big Game — or even getting back to it — is proving difficult for Andy Reid. Patrick Mahomes is still the premier passer in the AFC but Kansas City was already sliding down the futures board before dealing Tyreek Hill to the Dolphins for a butt-load of draft picks. A receiver switch doesn't often impact big-picture futures but Hill was such a vital part of this Chiefs attack that we've seen KC's Super Bowl price spike to 10/1 at some books.
The Chiefs' defense was a roller-coaster ride last season and remains the weak spot for the franchise, which is losing its lead over the rest of the AFC West as the Chargers, Broncos, and Raiders are making leaps this offseason. Kansas City opened as a consensus Super Bowl favorite around +650 but has slipped to the third overall choice at sportsbooks.
Los Angeles Rams (+1,000 to +1,100)
Are the Rams getting dissed by bookies when it comes to their chances of repeating in 2022-23? Tom Brady's return knocked Los Angeles back a peg in the futures odds for both the Super Bowl and NFC title, but is that just an overreaction? To me, the Rams are the best team in the conference and have been making smart moves to improve on both sides of the ball this offseason, including the addition of Allen Robinson to an already potent pass game. And they're not done yet.
Los Angeles has a much wider path through the NFC West this season and should shine in Year 2 of Sean McVay and Matthew Stafford's love story. There's great value with the defending champs.
Green Bay Packers (+1,000 to +1,200)
The Packers' opening Super Bowl futures were puffed up a bit with the threat of Aaron Rodgers leaving for Denver. But after signing the reigning MVP to a big deal, books celebrated the Cheeseheads' chances of winning the Lombardi Trophy by moving the Packers up the NFL futures board to as slim as 8/1. Then, they dealt Adams to the Raiders and Brady pulled the ripcord on retirement, sending Green Bay back to where it started: as big as 12/1 to win the Super Bowl.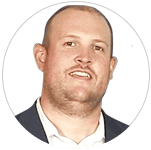 Value pick: Baltimore Ravens (+2,000)

The Ravens got a raw deal from the Football Gods this past season, as their secondary was hit hard with injuries before the start of the schedule — and those ailments stacked up over the course of the year.
Yet, despite numerous setbacks, Baltimore still won eight games before finally breaking for six straight losses to end the season, dropping from first to last in the AFC North. Six of the Ravens' nine defeats came by one score and five of those were by a field goal or less.
Lamar Jackson is one of the best quarterbacks in the league and held Baltimore together until he too succumbed to the injury bug, which led to the team's stumble at the finish line. But when healthy, Jackson was making a run at another MVP honor in the first two months of play.
Baltimore is set up pretty well in 2022, schedule-wise: The Steelers are ticking down in the AFC North, the Browns are a mess, and the Bengals seem ripe for regression. The Ravens face the AFC East, Jacksonville, and Denver in non-divisional AFC play and matchup up with the NFC South and the Giants in non-conference competition.
Long-shot pick: Minnesota Vikings (+5,000)

Minnesota is turning over a new leaf in 2022, injecting some youthful exuberance into its organization with the hiring of former Rams offensive coordinator Kevin O'Connell as head coach. He inherits a team that won only eight games but suffered eight one-score losses in nine total defeats (four of those by a field goal or less).
O'Connell has plenty to work with on offense. The receiving corps is loaded with Justin Jefferson and Adam Thielen, alongside the return of tight end Irv Smith, running back Dalvin Cook is still a force on the ground, and say what you want about Kirk Cousins, but the guy passed for 4,000+ yards, 33 touchdowns, and only seven INTs last season.
The defense was the biggest letdown for the franchise in 2021, pegged as the premier stop unit entering the year but putting in inconsistent efforts. There are a number of veterans on that side of the ball likely to leave in free agency, but new defensive coordinator Ed Donatell (a student of Vic Fangio) will make this group dangerous.
Perhaps the biggest reason to back the Vikings on the flyer this early is the potential exile of Aaron Rodgers from the NFC North. Should Rodgers leave Green Bay, the division is Minnesota's to lose. Chicago and Detroit don't present much pushback yet and the Packers will be in rebuild mode should the face of the franchise bolt.
Picks made on February 15, 2022.
Early line movement
Those looking for an inside edge when betting the Super Bowl might want to follow the early line moves. Sharp professional players are most often the first ones to bet the Big Game odds the second they hit the board, and they've been right more often than they've been wrong in recent years.
Over the last 14 Super Bowls, the early money has been on the right side on 11 occasions (with one game resulting in a push).
| Super Bowl | Teams | Opening Spread | Early Move | Closing Spread | Early Money ATS |
| --- | --- | --- | --- | --- | --- |
| 56 | Bengals vs. Rams | Rams -3.5 | Rams -4.5 | Rams -4.5 | (Rams) Loss |
| 55 | Chiefs vs. Buccaneers | Chiefs -3.5 | Chiefs -3 | Chiefs -3 | (Bucs) Win |
| 54 | Chiefs vs. 49ers | Pick'em | Chiefs -1 | Chiefs -1.5 | (Chiefs) Win |
| 53 | Patriots vs. Rams | Patriots -1.5 | Patriots -2 | Patriots -2.5 | (Patriots) Win |
| 52 | Patriots vs. Eagles | Patriots -5.5 | Patriots -3.5 | Patriots -4.5 | (Eagles) Win |
| 51 | Patriots vs. Falcons | Patriots -3 | Patriots -3 (-120) | Patriots -3 | (Patriots) Win |
| 50 | Broncos vs. Panthers | Panthers -3.5 | Panthers -4.5 | Panthers -4.5 | (Panthers) Loss |
| 49 | Patriots vs. Seahawks | Patriots -1 | No move | Patriots -1 | Draw |
| 48 | Broncos vs. Seahawks | Pick'em | Seahawks -1 | Seahawks -1.5 | (Seahawks) Win |
| 47 | 49ers vs. Ravens | 49ers -4 | 49ers -3.5 | 49ers -4.5 | (Ravens) Win |
| 46 | Patriots vs. Giants | Patriots -3.5 | Patriots -3 | Patriots -3 | (Giants) Win |
| 45 | Packers vs. Steelers | Packers -2 | Packers -3 | Packers -3 | (Packers) Win |
| 44 | Colts vs. Saints | Colts -3.5 | Colts -6 | Colts -4.5 | (Colts) Loss |
| 43 | Steelers vs. Cardinals | Steelers -6.5 | Steelers -5.5 | Steelers -6.5 | (Cardinals) Win |
| 42 | Patriots vs. Giants | Patriots -13 | Patriots -11.5 | Patriots -11.5 | (Giants) Win |
How to read Super Bowl odds
Sportsbooks release NFL futures odds pretty much as soon the confetti is falling to mark the end of the previous football season. There are many ways to wager on NFL futures, but picking the outright winner of the Super Bowl is definitely the most popular. During the offseason and preseason, you'll be able to get a nice plus-money price on basically any team in the NFL, as there is so much uncertainty around what will happen next year.
Super Bowl Futures odds will usually look like this:
This means that on a $100 bet, you'll stand to win $170 should Joe Burrow win in his sophomore season. As San Francisco is the favorite, you will see a minus sign (-) ahead of its odds.
This means that if you wagered on the 49ers at that price, you would need to bet $200 to profit $100 on Stafford & Co. winning the big one.
Of course, futures odds are a fluid market. They can change every day based on news, injuries, trades, etc. And they will certainly change based around big NFL events, such as free agency and the draft. For example, a devastating injury to a starting quarterback on any of the top teams in the league would likely cause them to plummet down the futures odds board.
All the odds seen above are in American format. Should you find decimal format or fractional format easier to read, simply convert the odds using our simple odds converter tool.
Which states have legal Super Bowl betting?
The 30 states below have legalized single-game wagering to some degree, whether that be at retail locations or online mobile betting on betting sites. In addition, nine other states are in the process of considering legal sports betting.
If you're in a state that allows mobile, online betting, make sure you know which ones are the best Super Bowl betting sites. Great betting sites offer sharp odds, quick payouts and are safe and secure when it comes to depositing and withdrawing your money.
Legal states as of Feb. 15, 2022.
Super Bowl Odds FAQs
The Buffalo Bills (+650) and Tampa Bay Buccaneers (+750) are favorites to win Super Bowl 57.
The Los Angeles Rams were 4.5-point favorites over the Cincinnati Bengals for Super Bowl 56 and the Over/Under total was 48.5.
Kansas City and Tampa Bay were favored to win Super Bowl LVI before the 2021-22 season began.