Manitoba Sports Betting in 2023

Last Updated Jan 31, 2023, 1:55 PM ET
Bill C-218, the Safe and Regulated Sports Betting Act, paved the way for legal single-event wagering in Manitoba. Canada's new sports betting legislation gave provinces the green light to offer single-game betting on Aug. 27, 2021 — and Manitoba Liquor and Lotteries (MBLL) wasted no time.
The PlayNow Sportsbook is the only provincially regulated online option for bettors today. However, several industry mainstays intend to apply for licences to operate in Manitoba if the MBLL chooses to expand its provincial offerings.
This guide will provide you with everything you need to know before placing your first bet in Manitoba.
Canada's best sportsbooks in 2023
Affiliate Disclosure: Covers may receive advertising commissions for visits to a sportsbook or casino betting site.
19+ Gambling can be addictive, please play responsibly
Manitoba, Canada
Sports betting at a glance
Population: 1.3 million
Legal age for sports betting: 18
Online sports betting: Yes
Retail sportsbooks: No
Sports betting revenue: $21 million
How we rate Manitoba's sportsbooks
Learn how we rate sportsbooks
Bonuses and Promotions
Larger rewards and offers do not always translate to a better betting experience.
Banking and Payout Speed
Our team only recommends sportsbooks that process withdrawals and deposits quickly and efficiently.
Key Features
We look for sportsbooks that offer live streaming, early cash out and in-play wagering in their overall betting interface.
Security and Trust
We value regulatory transparency and accountability with regard to licences and security features.
Customer Support
Clear, concise, and quick communication with real representatives should be standard at most betting sites.
Learn how we rate sportsbooks
Is sports betting legal in Manitoba?
Yes, sports betting is legal in Manitoba. Online betting has been available since 2013 via the British Columbia Lottery Corporation's PlayNow platform, and the Western Canada Lottery Corporation (WCLC) has serviced Manitobans' in-person betting needs since 1990 with Sport Select. Single-game online betting went live on Aug. 27, 2021. Sport Select launched a single-event option on Nov. 1, 2021.
Manitobans holding their collective breath for big names like FanDuel Ontario, DraftKings, and BetRivers Ontario to enter the market could be waiting for some time. The biggest names in North American sports betting will be left out in the Manitoba cold until the MBLL decides to expand upon its in-province offering of sportsbooks.
Manitoba sports betting updates
Manitoba was one of seven provinces to launch single-gaming betting on Aug. 27, 2021. The opportunity to provide Manitobans with several sportsbook options now exists. However, it's unclear whether the MBLL will be keen on handing out licences to the likes of DraftKings, BetMGM, PointsBet, and others.
Here's a look at Manitoba's path to legal single-game sports betting:
Jan. 11, 2022: During a legislative committee hearing, MBLL president and CEO Manny Atwal voices Manitoba's desire to expand its iGaming market moving forward. While PlayNow.com expects to generate $50-$60 million in the fiscal year 2021, MBLL estimates the province's iGaming market is worth $75-$150 million annually and recognizes grey market websites continue to account for millions in lost revenue.
Nov. 1, 2021: Sport Select revamps its sports betting platform by introducing single-game wagering and futures betting.
Aug. 27, 2021: PlayNow Sportsbook introduces single-game sports betting in Manitoba.
Aug. 12, 2021: David Lametti, Minister of Justice and Attorney General of Canada, declares that Bill C-218 will come into effect on Aug. 27, 2021. The MBLL then announces single-game events will be available on PlayNow.com the same day.
June 29, 2021: Bill C-218 receives royal assent. Single-game sports betting is legal in Canada. Each province and territory is tasked with establishing rules and regulations for their respective jurisdictions.
June 22, 2021: The Senate approves Bill C-218 by a vote of 57-20. C-218 needs royal assent to officially become law.
April 22, 2021: Bill C-218 passes in the House of Commons with all-party support.
Feb. 25, 2020: Bill C-218, the Safe and Regulated Sports Betting Act, is introduced by Saskatoon, Saskatchewan MP Kevin Waugh. The proposed legislation aims to amend Canada's criminal code and legalize single-game sports betting.
Jan. 23, 2013: The Manitoba Liquor and Lotteries Corporation (MBLL) partners with The British Columbia Lottery Corporation (BCLC) and launches PlayNow.com in Manitoba.
1990: The Western Canada Lottery Corporation adds sports betting to their existing product line. Sport Select can be played at participating WCLC outlets in Manitoba.
Who can bet on sports in Manitoba?
To place a legal sports bet in Manitoba, you must be at least 18 years old. PlayNow Sports is the home for all online wagers in the province, while bettors can make in-person picks at a local WCLC retailer via Sport Select.
Here's everything you'll need to know before placing your first bet:
Legal age
Manitoba sports betting is open to adults 18 and older.
Mobile betting
Manitoba residents can conveniently place single-event wagers on PlayNow Sportsbook using a mobile phone or computer. The Manitoba Liquor and Lotteries Corporation (MBLL) regulates all online sports betting in Manitoba.
Remote registration
Manitobans are able to create a PlayNow sportsbook account from anywhere in the province, making it incredibly convenient to get started and place wagers remotely.
Retail sportsbooks
There are no retail sportsbooks in Manitoba. All physical bets must be placed with Sport Select at a WCLC retail outlet.
Taxable winnings
Sports bet winnings, like all gambling income, are tax-free in Canada.
Latest Manitoba betting news
The pros and cons of MB sports betting
Manitobans have enjoyed single-game betting from day one. PlayNow Sportsbook launched alongside the nationwide amendment to allow this type of wager on Aug. 27, 2021.
The main drawback in Manitoba is the lack of provincially regulated options. All online bets must be placed on PlayNow, while players are required to submit all physical bets at a WCLC retail outlet.
Single-game betting available
Fully online betting with PlayNow Sportsbook
Tax-free winnings
Limited provincially-regulated options
No retail sportsbooks
Non-residents not permitted to bet with PlayNow
How to start betting in Manitoba
Manitobans can now bet on single events like the Super Bowl or Stanley Cup Final with PlayNow Sportsbook. Here's how to get started:
1
Select a sportsbook
PlayNow Sportsbook is the only game in town in Manitoba. However, plenty of legal offshore sites offer bettors generous bonuses and a plethora of gambling opportunities. Be sure also to consider betting lines, customer support, and relevant terms and conditions before choosing a sportsbook.
2
Register online
Registration can be completed in a matter of minutes. Once you've entered some personal information and confirmed your location, you'll be ready to play ball.
3
Claim a bonus
PlayNow will often issue a small welcome bonus to new bettors in Manitoba. This deposit bonus is generally tethered to play-through requirements. Other promotions, such as the "Bet-Back Bonus," allow players to recoup their total bet if results meet certain conditions.
Offshore sportsbooks also offer bonuses like risk-free bets and deposit matches. These are typically more sizeable offerings.
4
Deposit funds
Online bettors can easily make deposits into their sportsbook accounts in Manitoba. This type of transaction can be processed quickly, with funds being available immediately. Sportsbooks allow players to use several payment methods, including debit and credit, Interac e-Transfers, eChecks, and more.
Deposits can usually be made free of charge, but it's always recommended you check with your financial institution before confirming any transaction.
5
Choose your bet types
PlayNow Sports offers bettors all of the popular types of sports bets, with single-game wagers the most recent addition for Manitobans. Bettors can find a mix of moneyline bets, parlays, point spreads, futures, Over/Under(totals), live bets, and much more with most online sportsbooks.
6
Start betting
As soon as you've familiarized yourself with our betting guides and tracked down the most favourable betting lines, it'll be time to get in on the action. Creating accounts with multiple sportsbooks can ensure you're always prepared to pivot to the platform offering the best odds.
7
Withdraw funds
Depending on your preferred withdrawal method, payouts may be accompanied by a small fee and take a few days to appear in your bank account.
Reading the odds
American odds, also known as moneyline odds, are the default option for most sportsbooks in North America. These odds show favourites and underdogs with minus (-) and plus (+) signs, respectively. You'll find a minus sign next to a favourite, and the number that follows the minus sign indicates the amount a bettor has to wager to win $100. For example, -140 odds tell you a $140 bet would result in a net gain of $100.
Underdogs are displayed with a plus sign and show bettors the amount they could take home should they lay down a successful $100 wager. For example, +400 odds represent the potential to win $400 from a $100 bet.
Some sportsbooks, like PlayNow Sports, may use decimal odds as the default option to show odds. Our odds converter is an excellent resource for those looking to switch between American, decimal, and fractional odds quickly.
What else can you bet on in Manitoba?
With the launch of single-game betting, very few betting restrictions remain in Manitoba. In addition to professional and college sports, bettors can wager on American politics, professional wrestling, and more.
Awards ceremonies
Manitobans can place bets on popular award ceremonies like the Oscars and Emmy Awards.
Politics
Political bets are taken by PlayNow Sportsbook in Manitoba but don't expect to find any betting lines on Canadian politics. Many offshore websites will offer betting lines on Canadian and American political events.
esports
Esports betting is legal in Manitoba and available on PlayNow.
What about Manitoba university sports?
Sportsbooks do not currently accept wagers on Canadian university sports, but bettors have several options when it comes to NCAA college football and basketball south of the border.
Legal sportsbooks in Manitoba
PlayNow.com accounts for all of the local online sports betting action in Manitoba. While the province now has the green light to award licences to third-party sportsbooks, no such plans have been released by the MBLL to date.
Manitoba's online and mobile sportsbooks
| Online sportsbook operator | Mobile app | Odds provider | Online casino | Retail partner |
| --- | --- | --- | --- | --- |
| | Yes | Scientific Games | Yes | N/A |
Home team advantage: Manitoba sports
Hockey tops the sports betting landscape, with the Winnipeg Jets garnering the lion's share of attention in MB. The NHL club shares Canada Life Centre with the Manitoba Moose of the American Hockey League.
Other types of gambling
PlayNow offers much more than online sports betting in Manitoba. Gamblers also enjoy a host of casino games, keno, poker, and more — all from the comfort of their own homes.
Land-based casinos and live horse racing remain the top options for the in-person risktaker.
Casino
Winnipeg is home to two land-based, provincially managed casinos — Club Regent Casino and McPhillips Station Casino. Both Manitoba Liquor and Lotteries casinos offer everything from table games and slots to live shows and special events. A handful of tribal casinos can also be found throughout the province.
Bettors can enjoy online casino games like roulette, blackjack, and baccarat on PlayNow.com. The popular website also features a Live Casino that allows players to gamble and interact with dealers in real-time.
Poker
Poker can be enjoyed both on and offline in Manitoba. Club Regent Casino features a dedicated poker room, while McPhillips Station Casino offers several casino poker games.
The PlayNow Poker app is a perfect option for those looking to hone their poker skills on the go.
Horse racing
Horse racing is a fairly popular sport in Manitoba. The Assiniboia Downs race track, operated by the Manitoba Jockey Club and home to the annual Manitoba Derby, is located in the suburbs of Winnipeg.
Bettors can place live wagers or use HPIbet to get in on the action remotely. Other top sportsbooks can also satisfy your thoroughbred racing needs in Manitoba.
Daily fantasy sports
Daily fantasy sports (DFS) are legal in Manitoba — and all of Canada. DraftKings and FanDuel lead the charge in Friendly Manitoba.
Responsible gaming in Manitoba
The MBLL is a proponent of responsible gaming. For more information about how to voluntarily exclude yourself from playing at gambling facilities such as casinos and community gaming centres, visit the GameSense voluntary self-exclusion page.
Visit GameSense
Provincial betting guides
With more than 25 years of excellence within the sports betting industry, Covers continues to provide Canadians with independent sportsbook reviews.
Whether you are looking for the best NFL sportsbook or the best site for live NHL betting, Covers has vetted the best places to bet online in Manitoba. Canada is a big place, but we've gone local and assembled a list of the best online sports betting sites near you.
Sportsbooks to avoid in Manitoba
See all blacklisted sportsbooks
The following online sportsbooks should be avoided due to their questionable tactics and failure to provide adequate services.

Allegations of withdrawal issues
No license information available on site
Poor customer service

Multiple reports of slow payments
Allegations of non-payments
Risk of account closure simply for winning bets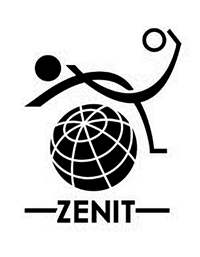 Reports of confiscated winnings
Slow customer support response times
See all blacklisted sportsbooks
Manitoba sports betting FAQs
Yes, sports betting is legal in Manitoba. The Manitoba Liquor and Lotteries Corporation (MBLL) regulates all gambling in MB, while several offshore sportsbooks are regulated by governing bodies in other jurisdictions.
The legal age for betting on sports in Manitoba is 18 years of age.
Manitoba sports gamblers can place bets remotely with an online sportsbook or visit a local WCLC retail outlet to make their picks with Sport Select.
Manitobans can place single-game bets online with PlayNow or another offshore sportsbook. Popular bets include the moneyline, Over/Unders, props, futures, live bets, and more.
Yes, mobile sports betting is available in Manitoba. Bets can be placed through PlayNow.com in addition to non-provincially regulated online sportsbooks.
PlayNow Sportsbook is the only provincially regulated sportsbook in Manitoba. While other providers may be permitted to enter the Manitoba market in the future, offshore websites like Sports Interaction and bet365 are the top alternatives for bettors.
Yes. Las Vegas-based Scientific Games Corporation provides the odds for the PlayNow Sportsbook.
Yes, it is legal to place wagers with bet365 in Manitoba.
No, you do not have to pay taxes on the winnings.
No, there are not any dedicated retail sportsbooks in the province.
No, but the PlayNow Sportsbook is for Manitoba residents only. If you're visiting MB you can still bet online with any of the top offshore sportsbooks.
Pages related to this topic

Jeff has been reviewing sportsbooks and covering North American sports betting full-time since 2021. The former NHL prospects writer has crafted over 100 reviews and guides for the Covers community and has been sweating his own picks for over a decade.