General Inquiries
We operate in an industry built on trust. At Covers, we do this through communication and support from a team of experienced sports bettors. Let us know how we can help you.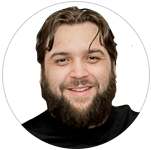 Myles
Customer Support
Representative
Live Support Hours:
9am - 4pm ET Monday-Friday

Toll Free Support: 1-800-840-9677
INT: 00-44-808-164-8079
Yes, as long as you are 18 years or older you are eligible for prizes regardless of where you reside. More details on prizes:
The percentage values beside each team for a game represent the percentage of users that are on that side of the line for the team in that game. For example, if New England is favored by -3 points over Buffalo, a percentage of 64% besides New England represents the percentage of our users who think that New England will cover -3. Conversely, 36% of our users think Miami will cover +3.
For baseball and hockey, the percentages refer to the percentage of users who think the team will win outright.
All user picks come from our free to play contests.
There is an orange search button at the top right in the forums. Click on it and enter the user name you are looking for in the text box.
First, double check your username and password are entered correctly. The password is case sensitive and must be entered exactly as shown. If you have forgotten your password go to Forgot Password.
I'm sure my username and password are correct, and I still can't login.
You should verify that "cookies" are enabled in your browser. Enabling Cookies.
Covers uses two types of cookies depending on how you login:
If you answer "No" to the "Remember Me " question, Covers creates a "per session" cookie to remember your name when you access different pages on the site. When you exit the browser, the information is lost. When you come back to visit, you need to login again.
If you answer "Yes" to the "Remember Me " question, a "persistent" cookie file is written to your computer's disk. When you come back to visit, Covers will access the file and automatically log you back in.
I've enabled cookies and still can't login.
Contact us. Remember to include your username in your message so we can check your registration data.
If you are newly registering, you must verify your account by clicking the verification email we send to you. You must verify that you entered the correct email address. The verification email may have gone to your spam folder in your email.

Put Your Questions To The Covers Forum
Share your tips & picks with fellow sports bettors and get the most out of your next bet.
The best part? No sign up required!
Join The Conversation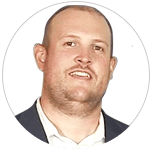 Jason Logan
Senior Industry Analyst
Media Inquiries
If you'd like a quote or insight from one of our expert analysts, reach out to our media team.
Contact Media Team

Sales & Marketing
Let's work together to create some game-changing partnerships in sports betting.
Connect with us to find out how

Careers
Join our family to help build experiences that reach 20 million sports enthusiasts worldwide.
Build Your Future at Covers