Newfoundland and Labrador Sports Betting 2023

Last Updated Jan 31, 2023, 1:56 PM ET
Newfoundland and Labrador — perhaps the least gambling-friendly province in Canada — took a significant step forward when single-game sports betting launched on Aug. 27, 2021.
The Safe and Regulated Sports Betting Act (Bill C-218) amended the Criminal Code in Canada, allowing all provincial lottery organizations to decide how and when to offer single-event wagering. The Atlantic Lottery Corporation, in conjunction with the Province of Newfoundland and Labrador, introduced single-event wagering on N.L.'s only online sports betting platform, Pro•Line Stadium.
Read on to learn more about sports betting on The Rock and in The Big Land.
Canada's best sportsbooks in 2023
Affiliate Disclosure: Covers may receive advertising commissions for visits to a sportsbook or casino betting site.
19+ Gambling can be addictive, please play responsibly
Newfoundland and Labrador, Canada
Sports betting at a glance
Population: 521,000
Legal age for sports betting: 19
Online sports betting: Yes
Retail sportsbooks: No
Sports betting revenue: $11 million
How we rate Newfoundland and Labrador's sportsbooks
Learn how we rate sportsbooks
Bonuses and Promotions
Larger rewards and offers do not always translate to a better betting experience.
Banking and Payout Speed
Our team only recommends sportsbooks that process withdrawals and deposits quickly and efficiently.
Key Features
We look for sportsbooks that offer live streaming, early cash out and in-play wagering in their overall betting interface.
Security and Trust
We value regulatory transparency and accountability with regard to licences and security features.
Customer Support
Clear, concise, and quick communication with real representatives should be standard at most betting sites.
Learn how we rate sportsbooks
Is sports betting legal in Newfoundland and Labrador?
Yes, legal sports betting exists in Newfoundland and Labrador. What's more, single-game wagering is now available on Pro•Line Stadium. Although the ALC product is the only game in town, bettors can still place real money wagers with any of the top offshore sportsbooks legally operating in Canada.
But don't expect big names like FanDuel Ontario, DraftKings, or BetRivers Ontario to touch down on The Rock any time soon. Unlike Ontario, no Atlantic province has shown interest in offering sports betting licences to third-party gaming operators.
N.L. sports betting updates
Single-game sports betting arrived in Newfoundland and Labrador and six other Canadian provinces on Aug. 27, 2021. The Safe and Regulated Sports Betting Act (Bill C-218) put the wheels in motion for legal single-event wagering in Newfoundland and Labrador.
The timeline below outlines key events in N.L.'s sports betting journey.
Aug. 27, 2021: The ALC announces that single-game sports betting has arrived in Newfoundland and Labrador, New Brunswick, and Prince Edward Island. Pro•Line players in these three provinces can place single-event wagers from anywhere in Atlantic Canada.
Aug. 12, 2021: Minister of Justice and Attorney General David Lametti reveals that single-event wagers will be legal nationwide effective Aug. 27, 2021.
June 29, 2021: Bill C-218 receives royal assent from Chief Justice of Canada Richard Wagner. Provincial lottery corporations await the announcement of when they can legally offer single-game sports betting.
June 22, 2021: In its third reading, the Senate approves C-218 by a convincing vote of 57-20.
April 22, 2021: Bill C-218 receives all-party support in the House of Commons.
Feb. 25, 2020: A private member's bill, C-218, is introduced by Saskatoon-Greenwood Conservative MP Kevin Waugh. The bill aims to lift the federal ban on single-game sports betting in Canada.
August 2004: The Atlantic Lottery launches 'PlaySphere' — the first online lottery product in North America. PlaySphere's parlay sports betting section allows gamblers in Newfoundland and Labrador to place wagers online. The online platform would later become alc.ca.
Who can bet on sports in Newfoundland and Labrador?
Newfoundland and Labrador legal online sports betting is for Atlantic Canadians aged 19 and older. Residents of N.L., New Brunswick, Nova Scotia, and P.E.I. are all permitted to bet on sports with Pro•Line Stadium.
Legal age
You must be 19 years of age to place a legal sports bet in Newfoundland and Labrador.
Mobile betting
Newfoundland and Labrador sports betting is fully mobile. Atlantic Canadians in N.L. can place wagers on Pro•Line Stadium via the Atlantic Lottery mobile app, access the website from an internet browser, or opt to try out one of several top-notch offshore sportsbooks operating legally in the province.
Remote registration
N.L. bettors can register with Pro•Line Stadium, or another offshore sportsbook, from anywhere in Atlantic Canada. Registration, deposits, and wagers do not need to be confirmed in person.
Retail sportsbooks
No legal retail sportsbooks operate in Newfoundland and Labrador. Bettors who enjoy the thrill of confirming their wagers in person can do so at an ALC retailer.
Taxable winnings
Lottery winnings are not considered taxable income in Newfoundland and Labrador (or any other Canadian province).
The pros and cons of N.L. sports betting
With both mobile and single-game betting, bettors on The Rock have a solid sports betting foundation on which to build.
But betting restrictions and a lack of competition holds the province back. Until the top online sportsbooks are licensed to operate alongside the ALC, N.L. bettors will continue to place the majority of their bets with offshore websites.
Mobile and single-game betting
N.L. residents can bet from any Atlantic province
Tax-free winnings
Restrictive bet limits set by Pro•Line Stadium
No retail sportsbooks in operation
Third-party operators not yet welcomed
How to start betting in Newfoundland and Labrador
N.L. sports bettors are flush with sportsbook options and wagering opportunities. Now that single-game sports betting has arrived, residents can place more reasonable wagers with the provincially regulated Pro•Line Stadium.
1
Select a sportsbook
Newfoundlanders and Labradorians can stick with Pro•Line Stadium or choose to try some of the top sportsbooks available to Canadians.
When making this decision, there's much to consider, so take a look at betting lines, sign-up bonuses, banking options, and the level of customer support each sportsbook offers.
2
Register online
Once you've scoped out the top sportsbooks available and zoned in on the platform that best suits your betting style, you'll be ready to register. Signing up with your chosen sportsbook should take just a few minutes. Fill in your personal information, confirm your identity, and don't forget to enter a strong password.
When registering with Pro•Line Stadium, users must first create an alc.ca account.
3
Claim a bonus
Pro•Line offers small welcome bonuses to N.L. sports bettors, but offshore sportsbooks will give much more bang for your buck. Significant deposit matches and risk-free bets are the norms with Canada's top online sportsbooks.
4
Deposit funds
Pro•Line Stadium accepts several deposit methods, including credit and debit cards, electronic bill payments, Interac e-Transfer, PayPal, WebCash, and promo codes. The top offshore sportsbooks also give N.L. bettors plenty of deposit options.
6
Start betting
Always be sure to do your due diligence before confirming a wager. Not all sportsbooks will offer you the same betting lines, so shop around to find the most favourable betting opportunities out there.
Check out our how to bet guides for a primer on how to get started.
7
Withdraw funds
Unlike deposits, withdrawals are not processed immediately. It can take up to five days to withdraw funds from most of the top offshore sportsbooks. N.L. bettors can access their winnings via methods like credit cards, e-Transfer, ecoPayz, and bank transfers on these websites.
Those betting with Pro•Line Stadium are limited to bank transfers only.
Reading the odds
Decimal Odds are the default option for most sportsbooks in Canada. When odds are displayed as decimals, bettors can quickly identify favourites, underdogs, and their potential payout.
Favourites have a lower decimal than underdogs. The decimal shown can be multiplied by the amount you'd like to wager to determine the total you would stand to walk away with should your bet be successful.
For example, let's say the Boston Bruins (2.70) are in Toronto to take on the Maple Leafs (1.65). Since the Leafs have the lower decimal, they are considered the favourites. A bet on the underdog Bruins, while the riskier pick, could lead to a more significant payday. An $80 wager, for instance, would net you a total return of $216 ($80 x 2.70 odds) and $136 in profit ($216 - your $80 bet). Placing the same $80 wager on the Leafs ($80 x 1.65 odds) would give you $132 payout for a net gain of $52 ($132 - $80).
N.L. bettors will see that Pro•Line and Pro•Line Stadium use decimal odds as the default option to display odds. Our odds converter allows you to switch between the three main types of sports betting odds — American, decimal, and fractional odds.
What else can you bet on in Newfoundland and Labrador?
Now that single-game betting has come to The Rock and The Big Land via Pro•Line, there are very few restrictions when it comes to sports betting in N.L.
Awards ceremonies
Bettors in N.L. can legally wager on the outcome of popular awards shows like the Emmy Awards and Oscars.
Politics
Illegal in the United States, Canadians are allowed to bet on politics. Offshore sportsbooks offer the most action on political events, but Pro•Line will serve up betting lines on non-Canadian politics.
esports
Newfoundland and Labrador bettors can legally bet on esports on Pro•Line Stadium or another offshore sportsbook.
What about New Brunswick university sports?
U Sports in Canada don't attract the same betting attention as NCAA does south of the border. For that reason, sportsbooks don't offer much in the way of university betting action.
Home team advantage: Newfoundland and Labrador sports
The sports landscape is dotted with fans, but no major professional franchise from the top leagues in North America. Hockey checks in as the most popular sport. Fans of the Montreal Canadiens and Toronto Maple Leafs fill the George Street pubs to cheer on their squads. The Newfoundland Growlers help to fill the local void when it comes to homegrown attractions.
Fans get their kicks from soccer, too. The 10,000-seat King George V Park stadium is the oldest surviving soccer-specific stadium in North America. Residents also enjoy watching rugby union and cheering for the two regional teams in the Canadian Rugby Championship: the Atlantic Rock and the Swilers RFC.
Other types of gambling
The Atlantic Lottery Corporation owns a monopoly on all commercial gambling in Newfoundland and Labrador — but few brick-and-mortar gambling facilities exist on the Rock. Beyond VLTs (video lottery terminals), there's not much to satisfy the appetite of the local bettor.
Casino
There are no land-based casinos in Newfoundland and Labrador. In fact, N.L. is the only Canadian province that has yet to legalize casino-style gambling.
Online gamblers can opt to gamble with offshore online casinos, however. These websites offer gamblers table games, slots, live casino experiences, and more.
Poker
It is legal for religious and charitable organizations to organize poker games and tournaments in N.L. A Games of Chance Licence needs to be obtained by poker tournament organizers, and there is a hard cap of $500 on total payouts in a tournament.
Horse racing
Horse racing had been a popular sport in Newfoundland and Labrador for more than 50 years. However, racing within the province has been shuttered due to financial difficulties.
The St. John's Racing And Entertainment Centre is still in operation but functions primarily as a venue for various events and even poker tournaments. The venue has been temporarily closed since March 2020, due to the COVID-19 pandemic.
Online sportsbooks provide a much richer schedule for horse racing. Here, you can find lines and schedules for top horse racing events across the globe.
Daily fantasy sports
Daily fantasy sports (DFS) operators FanDuel and DraftKings have cornered the Canadian market and have legally operated in N.L. for years.
Responsible gaming in Newfoundland and Labrador
The province promotes responsible gaming and offers a collection of tips and tools to help you make informed decisions when you play.
Visit PlayWise
Provincial betting guides
With more than 25 years of excellence within the sports betting industry, Covers continues to provide Canadians with independent sportsbook reviews.
Whether you are looking for the best NFL sportsbook or the best site for live NHL betting, Covers has vetted the best places to bet online in Newfoundland and Labrador. Canada is a big place, but we've gone local and assembled a list of the best online sports betting sites near you.
Sportsbooks to avoid in Newfoundland and Labrador
See all blacklisted sportsbooks
The following online sportsbooks should be avoided due to their questionable tactics and failure to provide adequate services.

Allegations of withdrawal issues
No license information available on site
Poor customer service

Multiple reports of slow payments
Allegations of non-payments
Risk of account closure simply for winning bets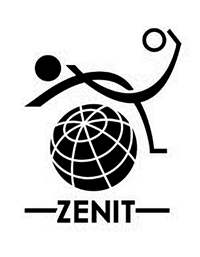 Reports of confiscated winnings
Slow customer support response times
See all blacklisted sportsbooks
Newfoundland and Labrador sports betting FAQs
Yes, sports betting in Newfoundland and Labrador is legal. The Atlantic Lottery Corporation oversees all local betting action in N.L. Bettors can also place sports wagers with several respected offshore sportsbooks.
Newfoundland and Labrador sports bettors can submit picks in person at an ALC retailer or choose to wager online with Pro•Line Stadium or an offshore sportsbook.
Legal online sports bets in Newfoundland and Labrador include single-game moneyline bets, point spreads, Over/Unders (totals), live betting, futures, props, and more.
Pro•Line Stadium is the only provincially regulated platform in Newfoundland and Labrador. However, bettors can legally bet with several highly regarded offshore sportsbooks.
Yes, online bets can be placed with Pro•Line Stadium or another legal online sportsbook in Newfoundland and Labrador. Many of these have dedicated mobile apps.
No, there aren't any retail sportsbooks in the province.
Residents 19 years of age or older can legally bet on sports in Newfoundland and Labrador.
Yes, bet365 is one of the top legal options for N.L. bettors.
You can bet on sports from anywhere in Newfoundland and Labrador as long as you have a reliable internet connection and a computer or mobile device. Prefer to bet in person? Head on over to a participating Atlantic Lottery retailer.
No, but you must reside in an Atlantic province to bet online with Pro•Line Stadium. N.L. visitors may place wagers at an ALC retailer.
No, winnings from online sports betting do not need to be declared on your tax returns. What you win is yours to keep.
Pages related to this topic

Jeff has been reviewing sportsbooks and covering North American sports betting full-time since 2021. The former NHL prospects writer has crafted over 100 reviews and guides for the Covers community and has been sweating his own picks for over a decade.